Featured product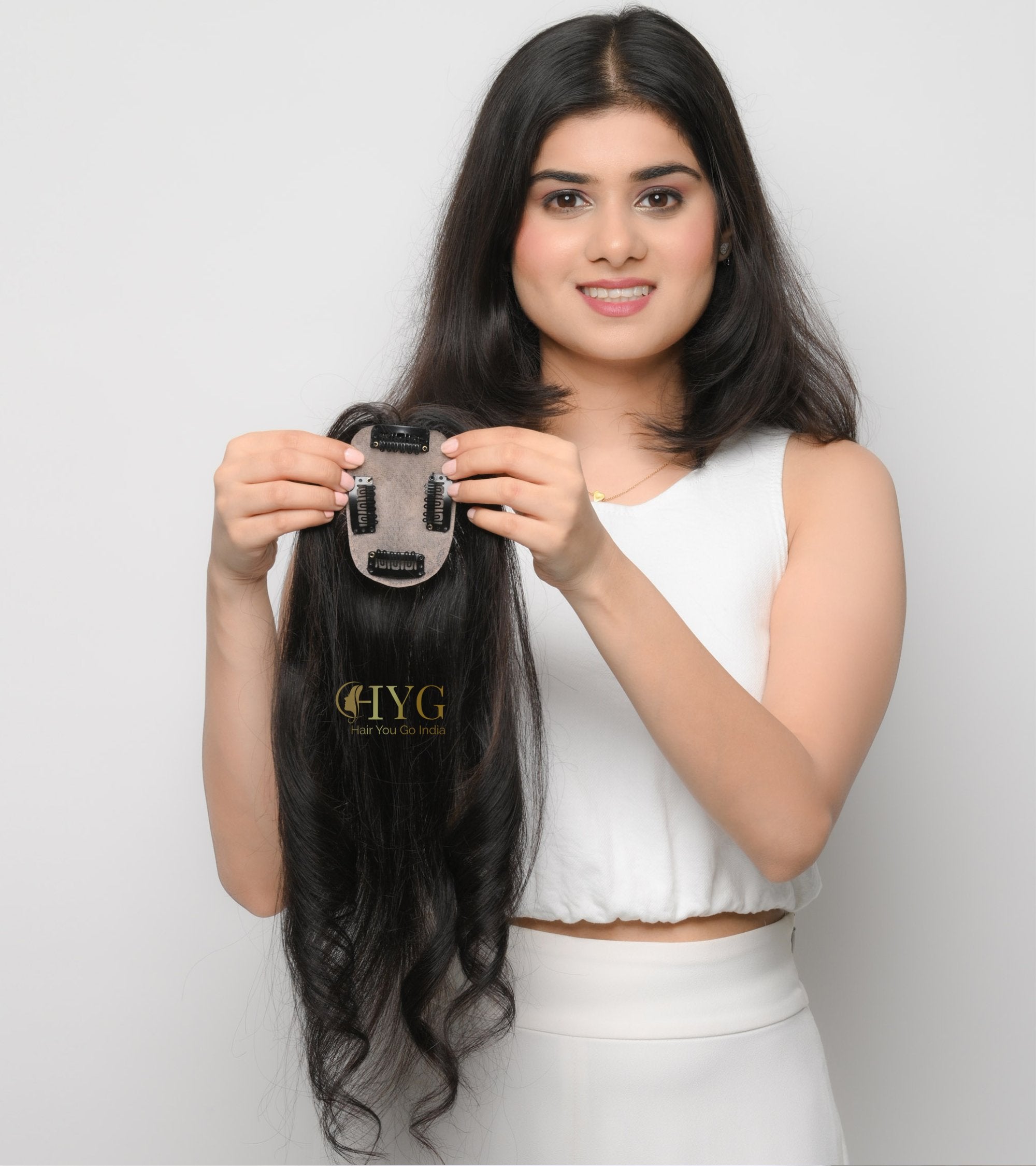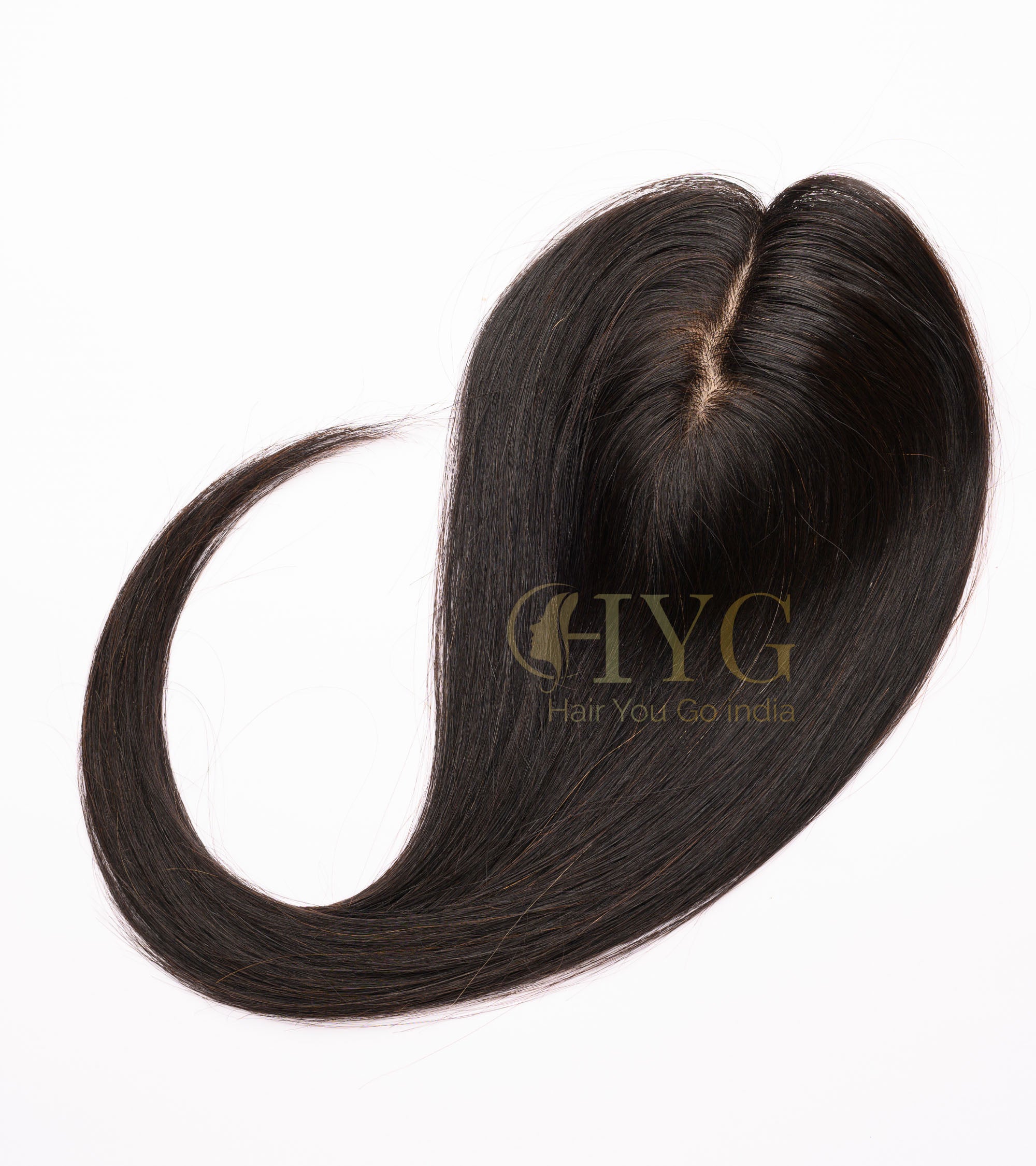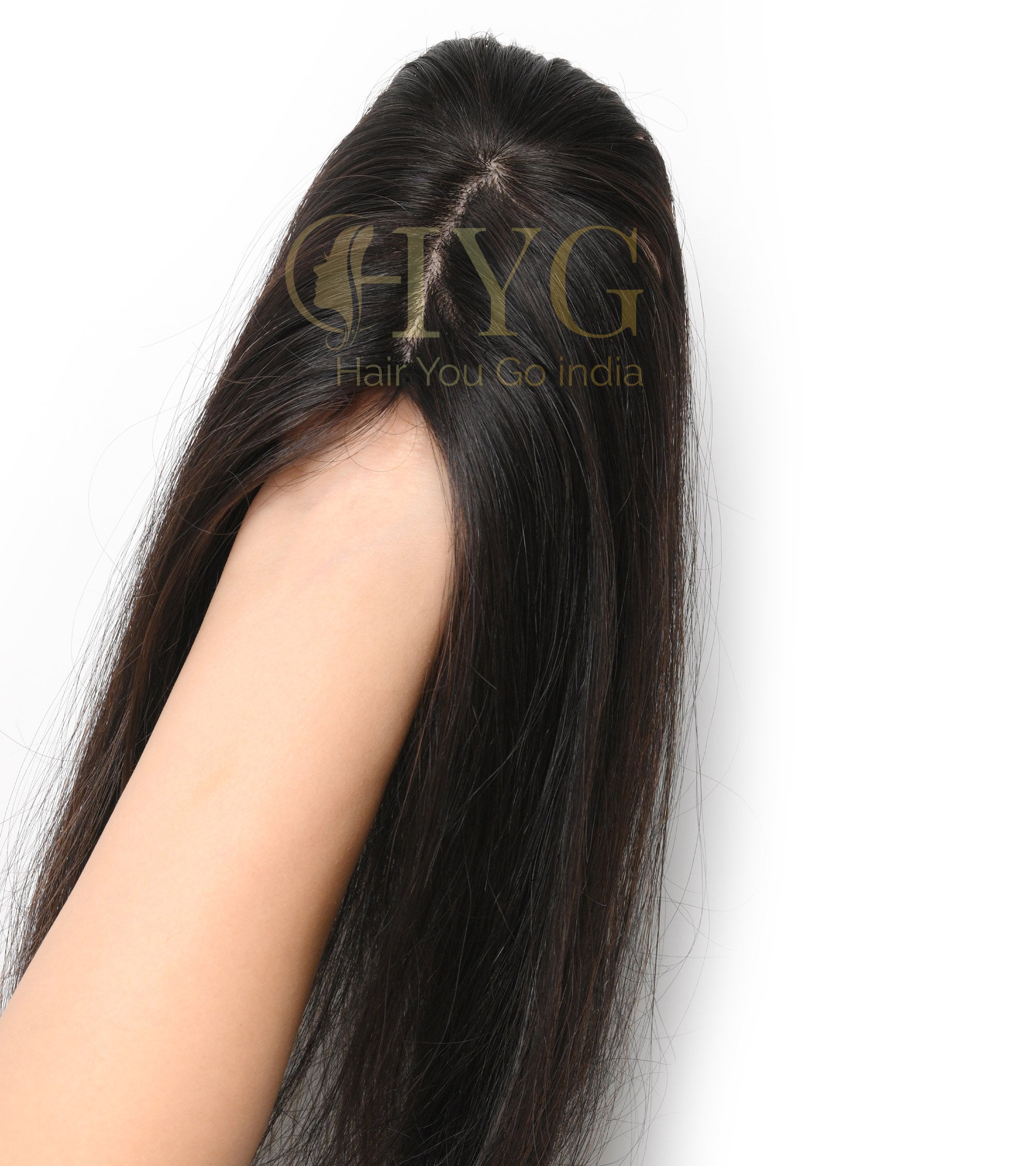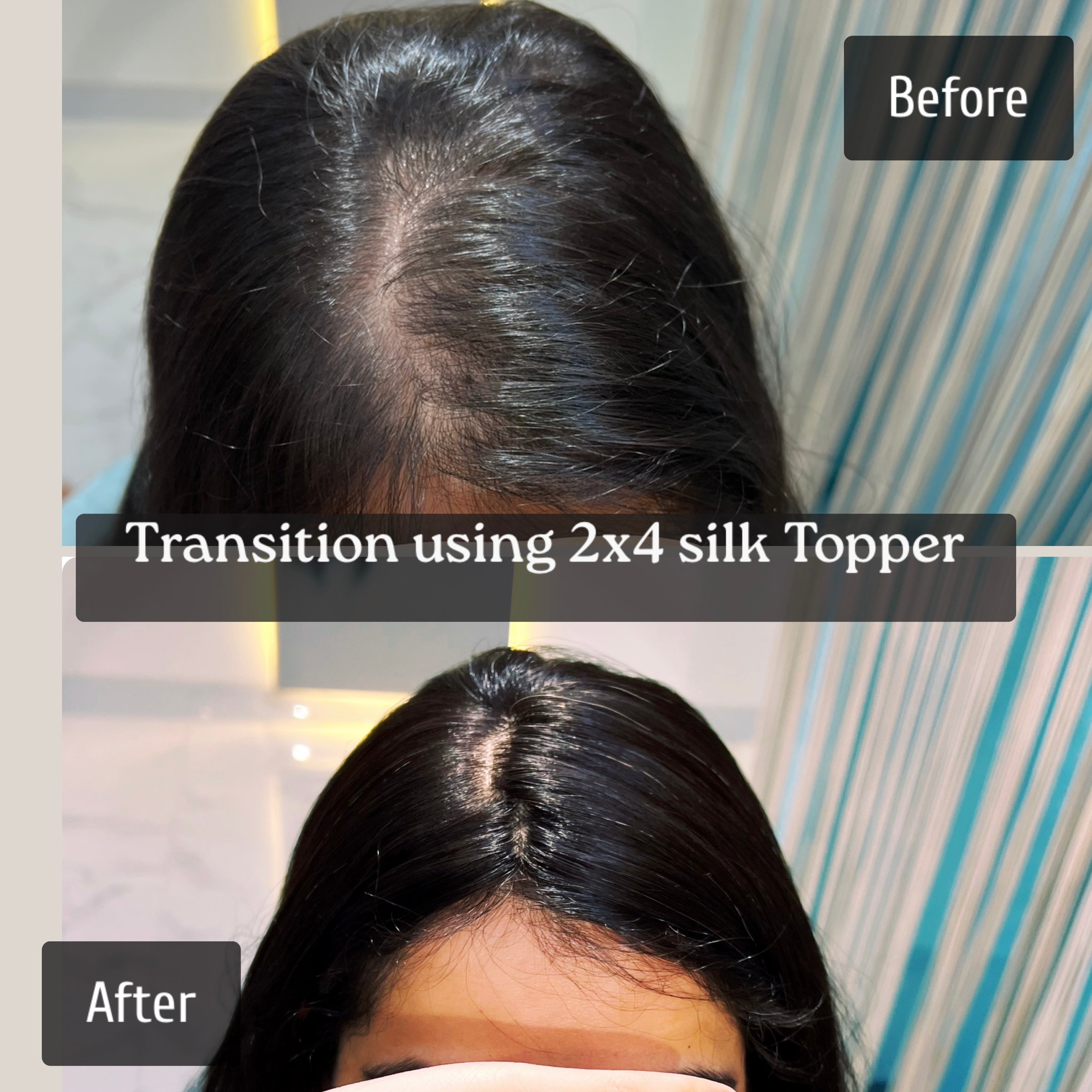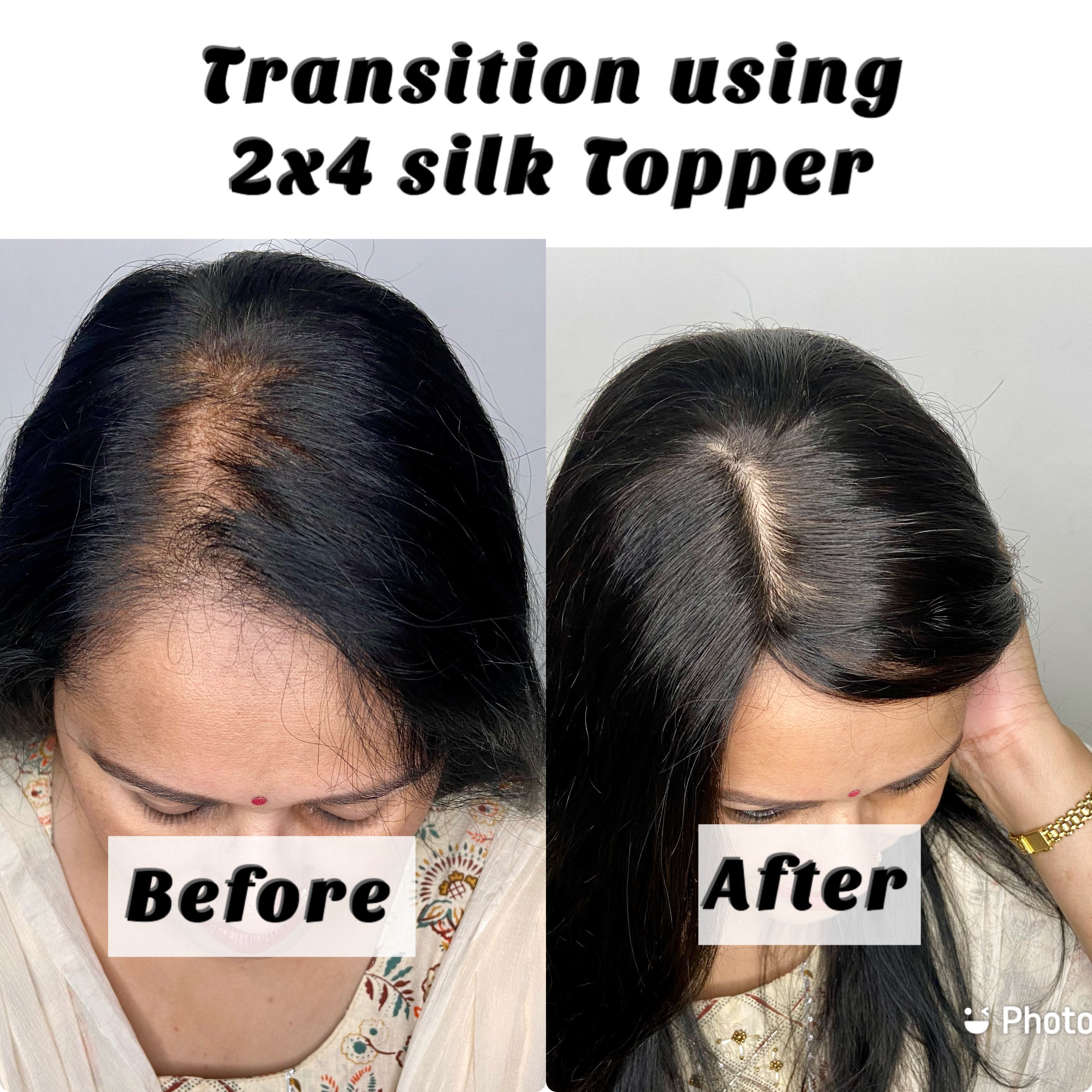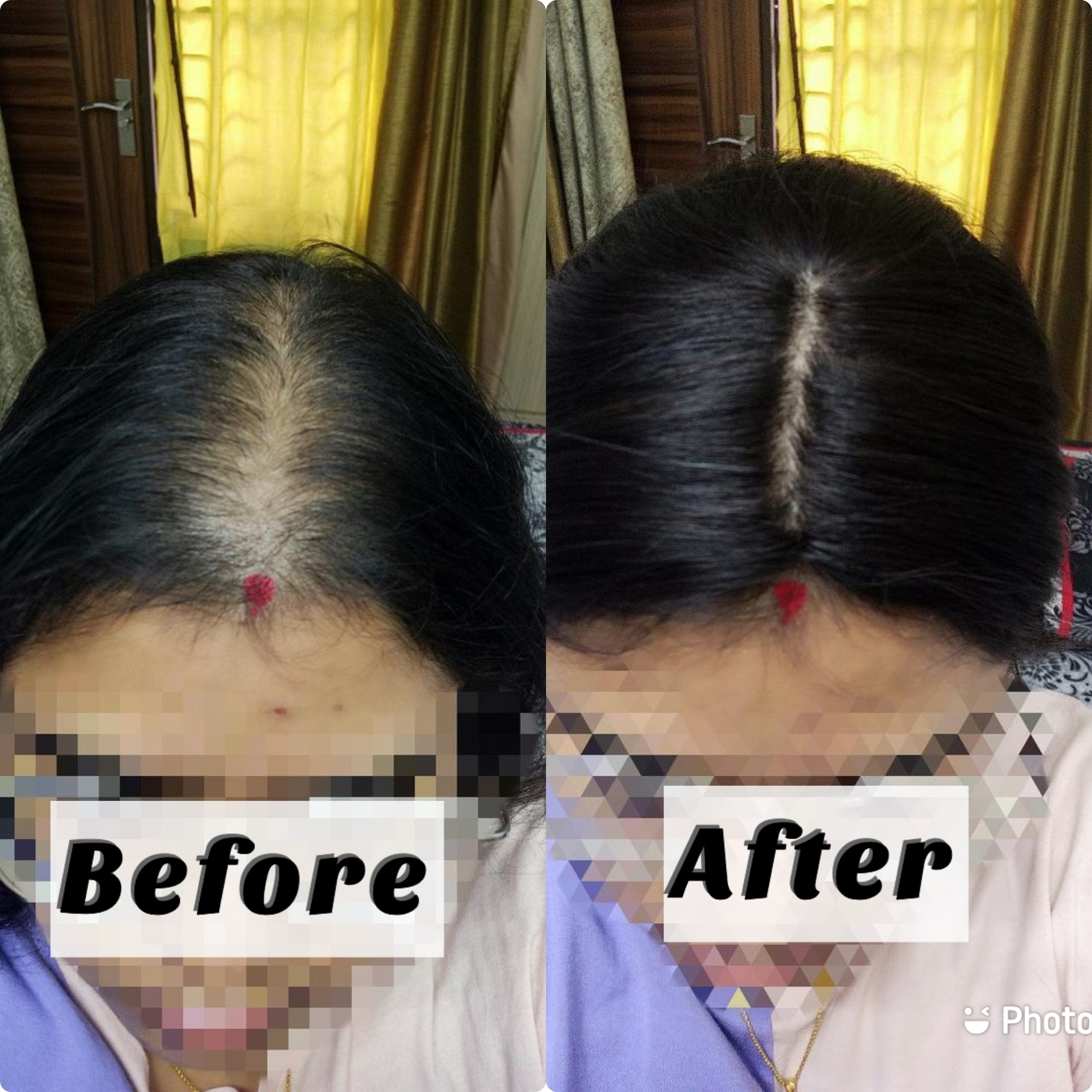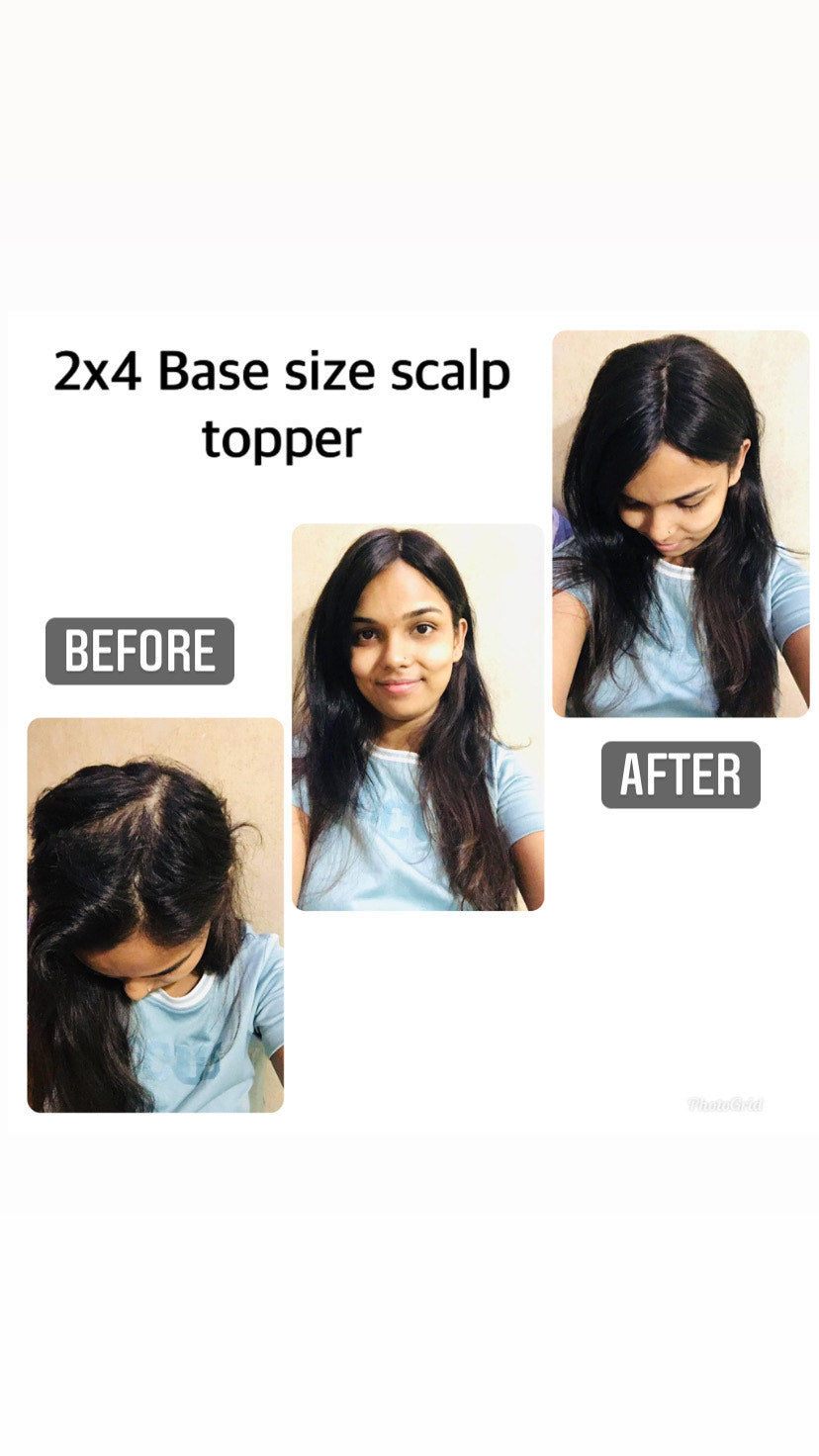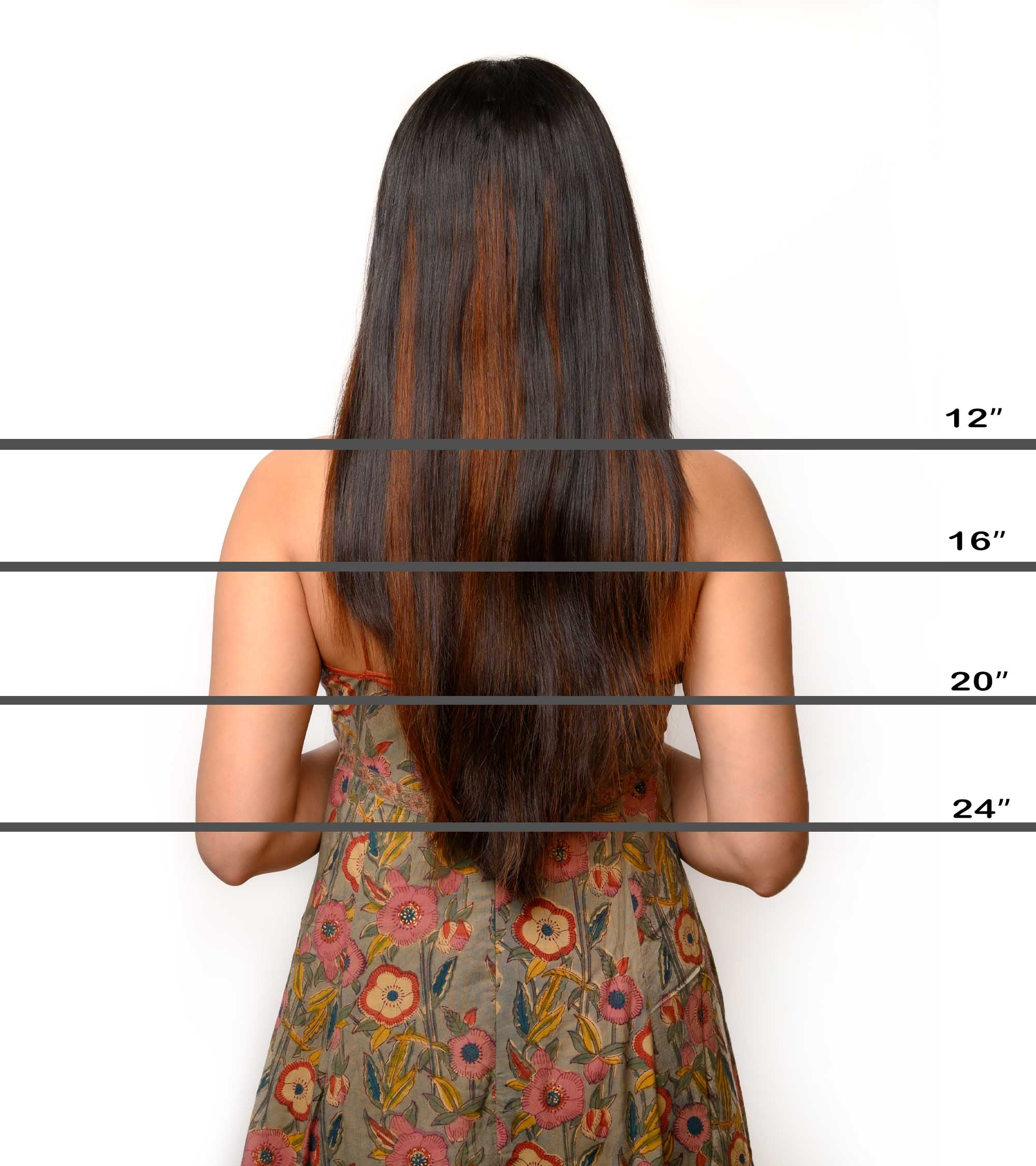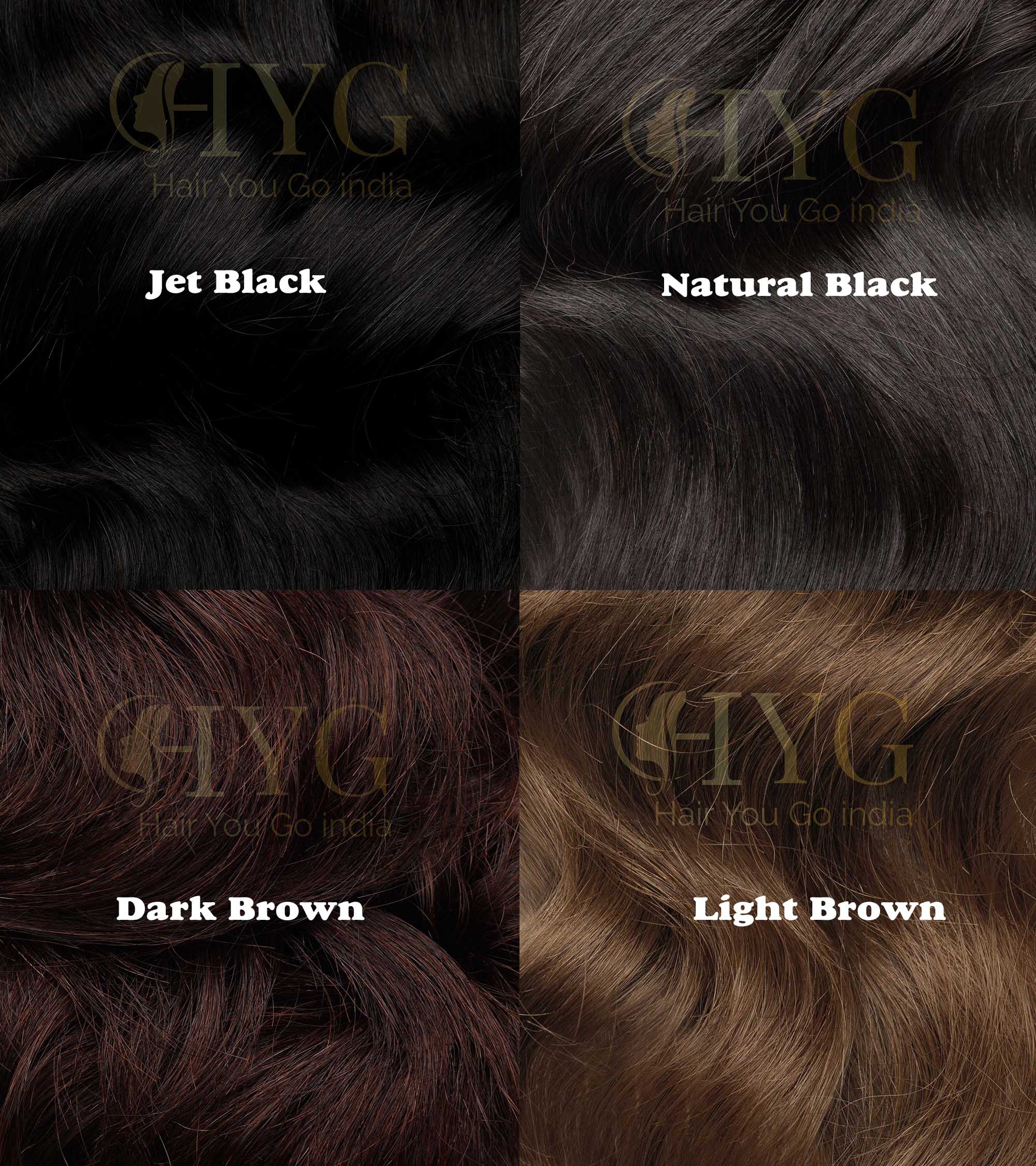 Description
Our Silk based Scalp Toppers provide the best cosmetic solution for those suffering from hair loss or scanty hair problems. It is perfect for women facing hair thinning issues in the front or crown area. The Topper blends with your hair flawlessly and gives a very natural look. Please note the Topper's base size depends on your hair thinning so before buying it measure your area or ask us directly.
Why are silk toppers the best toppers?
Silk base - most natural parting, exact replica of your hairline

Covers hair thinning area and adds volume to your hair 

It can be parted any way - side partition or middle partition (refer to videos on our instagram page)
Product Specifications
Made with 100 % Virgin Remy Human Hair

Hair length varies from 16-18 inches

Most natural hairline - scalp like parting

D

urable for more than 2 years with appropriate maintenance

Seamless clip-on application makes it comfortable to wear

It is resistant to heat and can be recoloured 

Frequent wash is not required

Weight - 35 grams
Application
It is ready to use! You just need to press the sides of the clip to open or close. It is recommended to straighten the hair before using the topper on straight hair. Match the topper's parting with your hair partitions. 
Textures
Available in Straight and Wavy Textures. 
Please Note:-
Product may vary from its imagery in terms of colour due to lighting and photographic conditions.
I bought 4x6 scalp topper today from store as i mention I was suffering from scarring alopecia from past few years. Was not sure it will work for me or not but it fits me like these are my natural hair and I'm really happy after a long time to see this transformation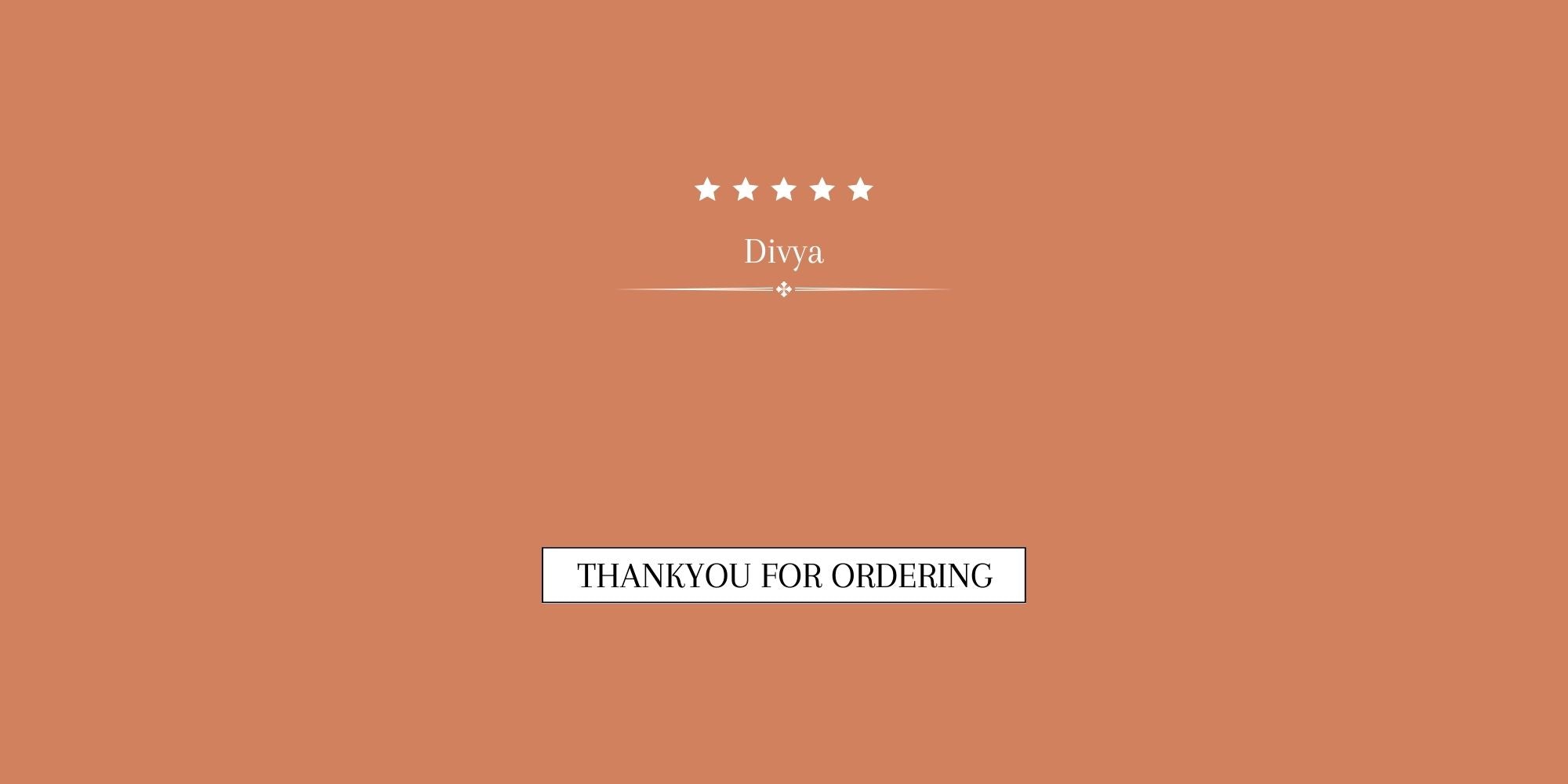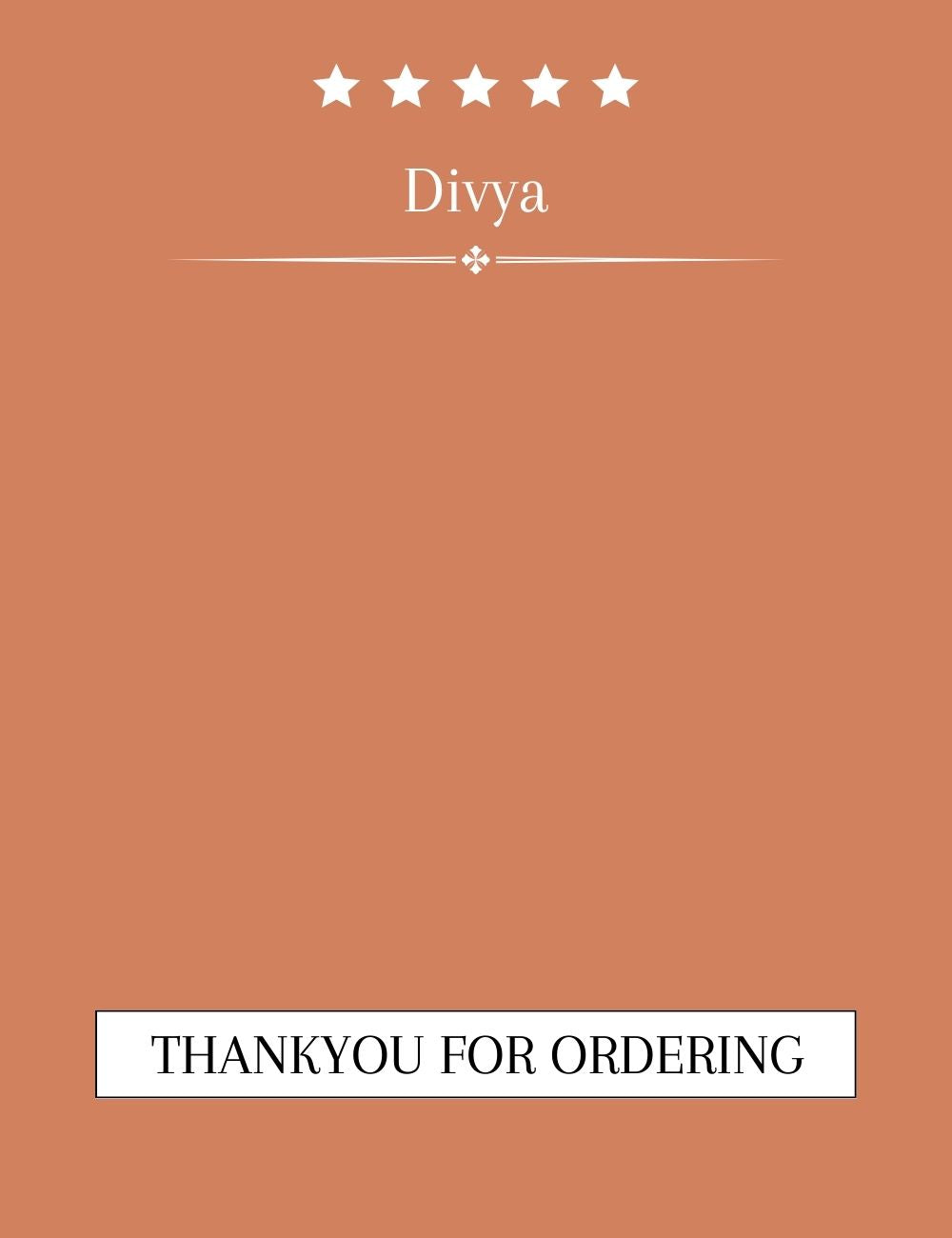 The quality of their products is just amazing. The hair clips are are soo smooth and it gives a natural look. And can be styled in any way.
Hair you go is such a saviour❤️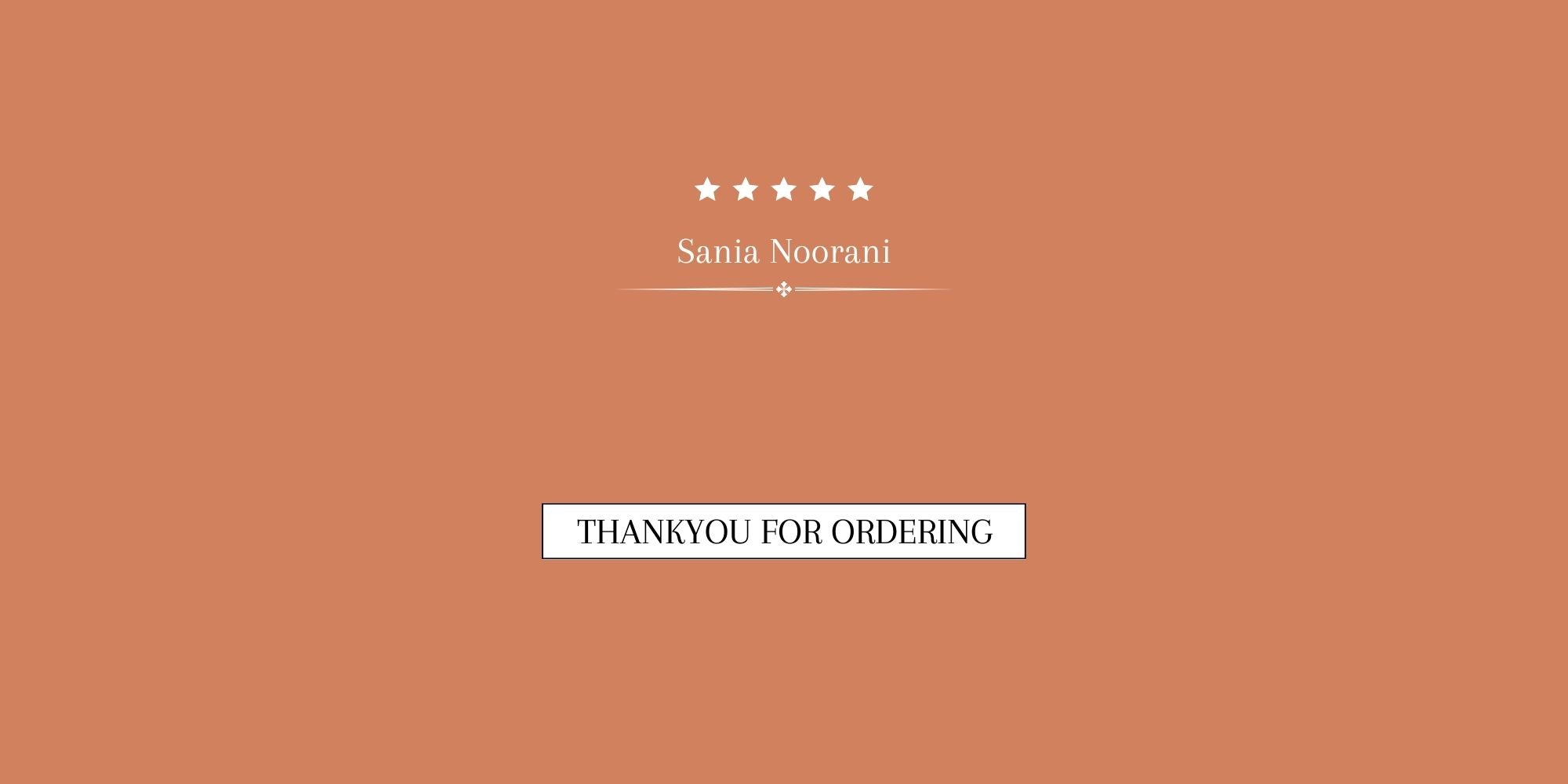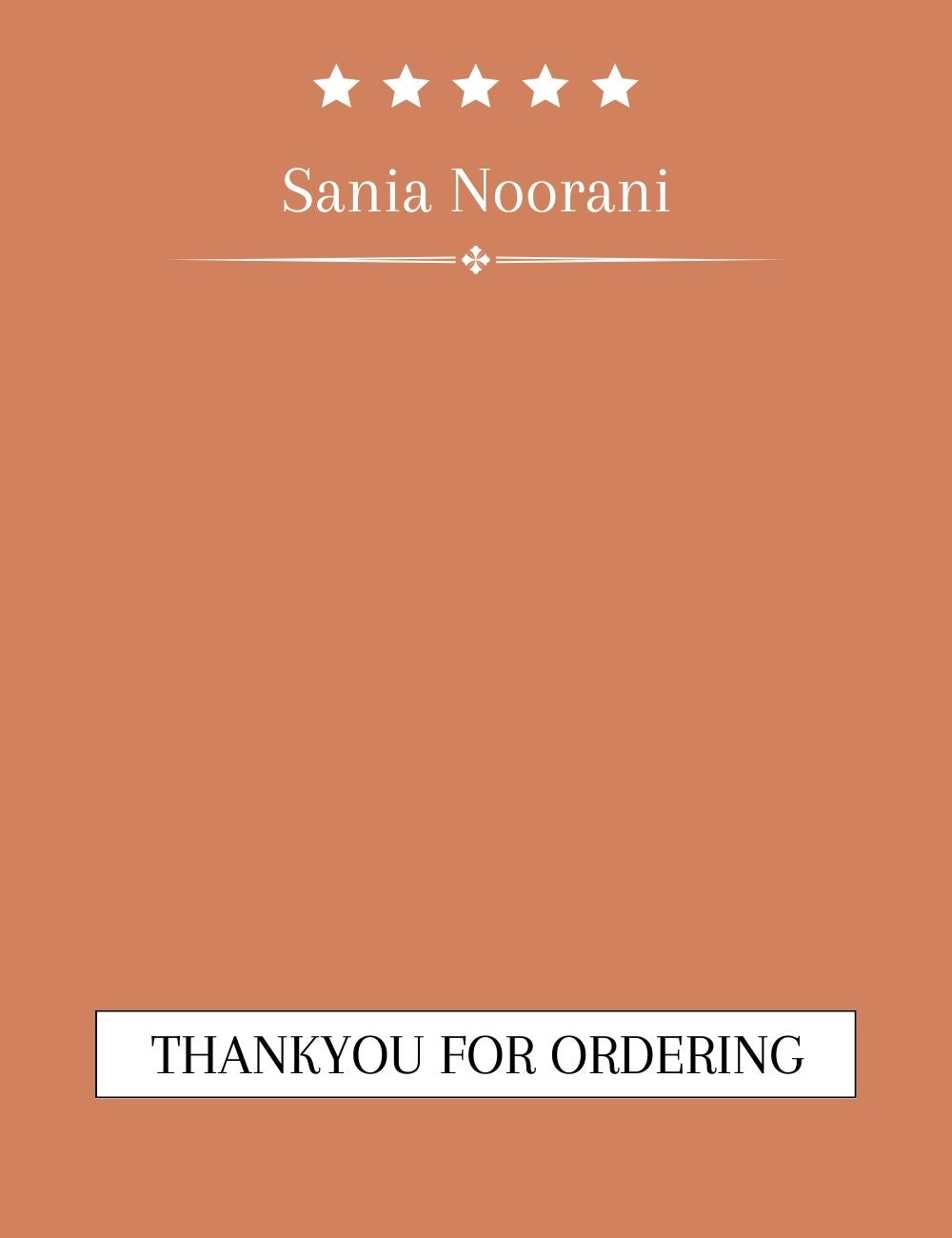 I can't thank you enough for this transformation. I got this hair patch for my grandmother and her look completely changed. She looks 10 years younger and it gives her such a grace. More than that she is soo happy and confident.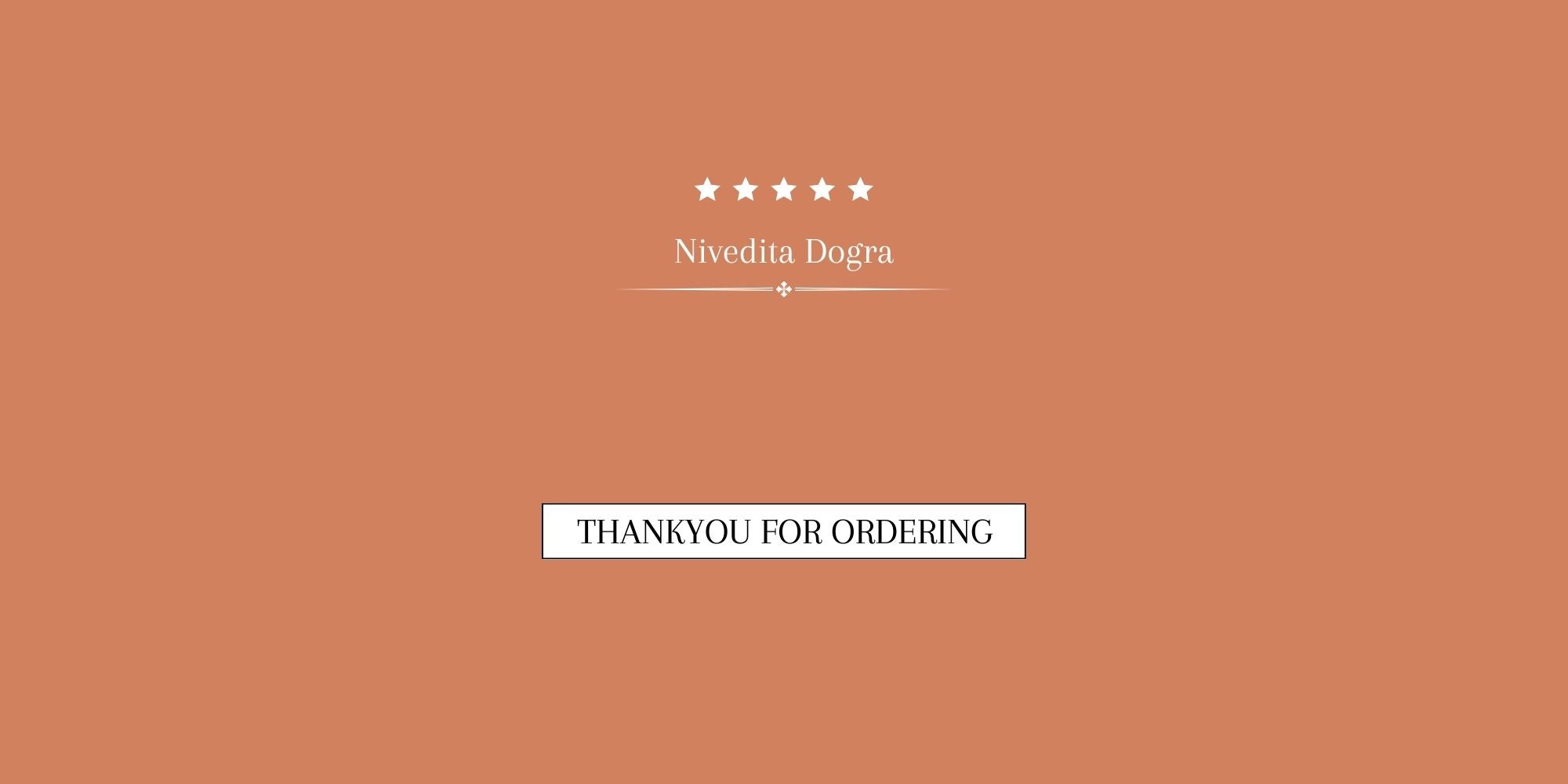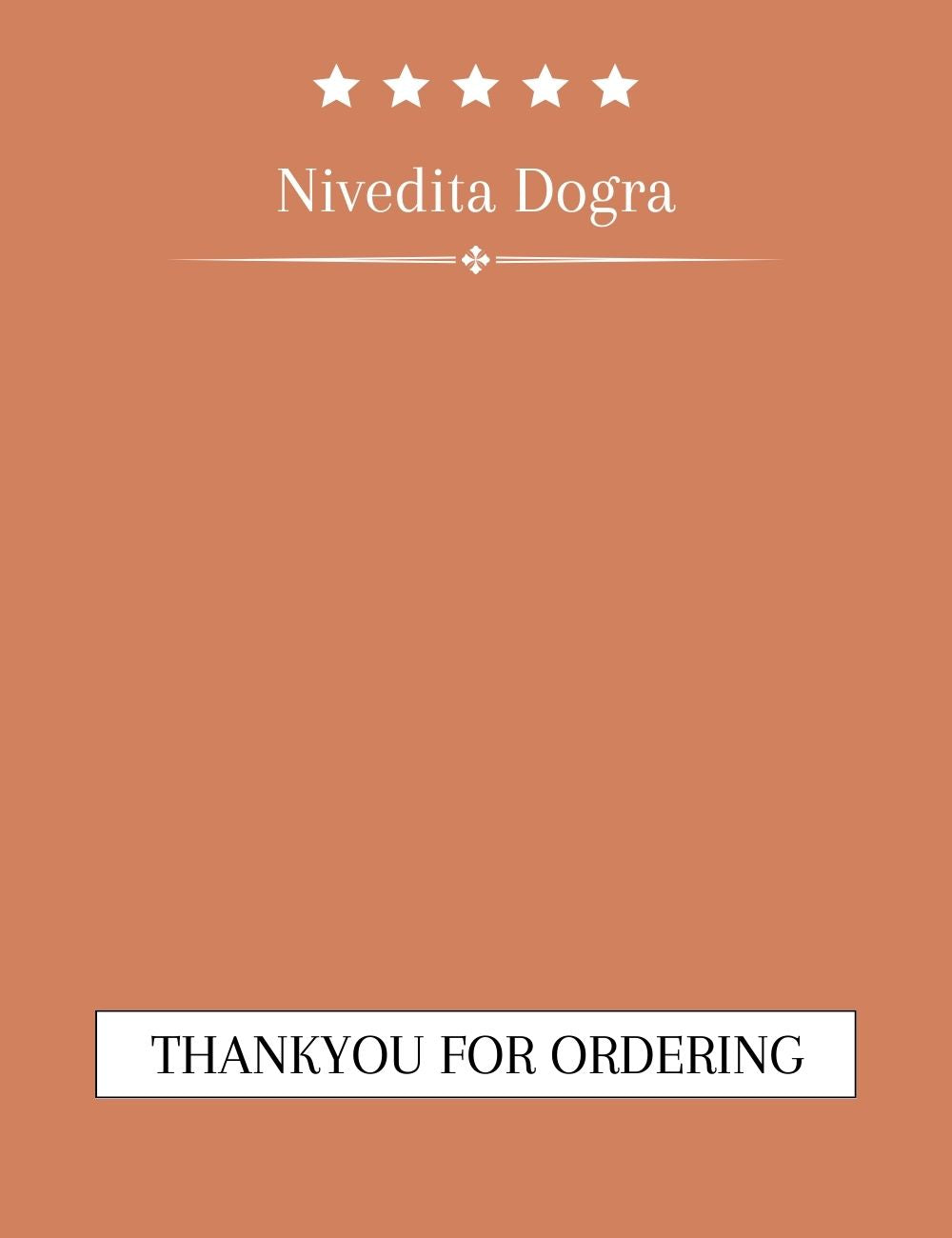 Firstly, Thankyou for delivering the topper so quickly and just in time. I was looking for a topper for a year and I was really skeptical of ordering one just by looking at the video. But the product live up to my expectation and I loved it❤️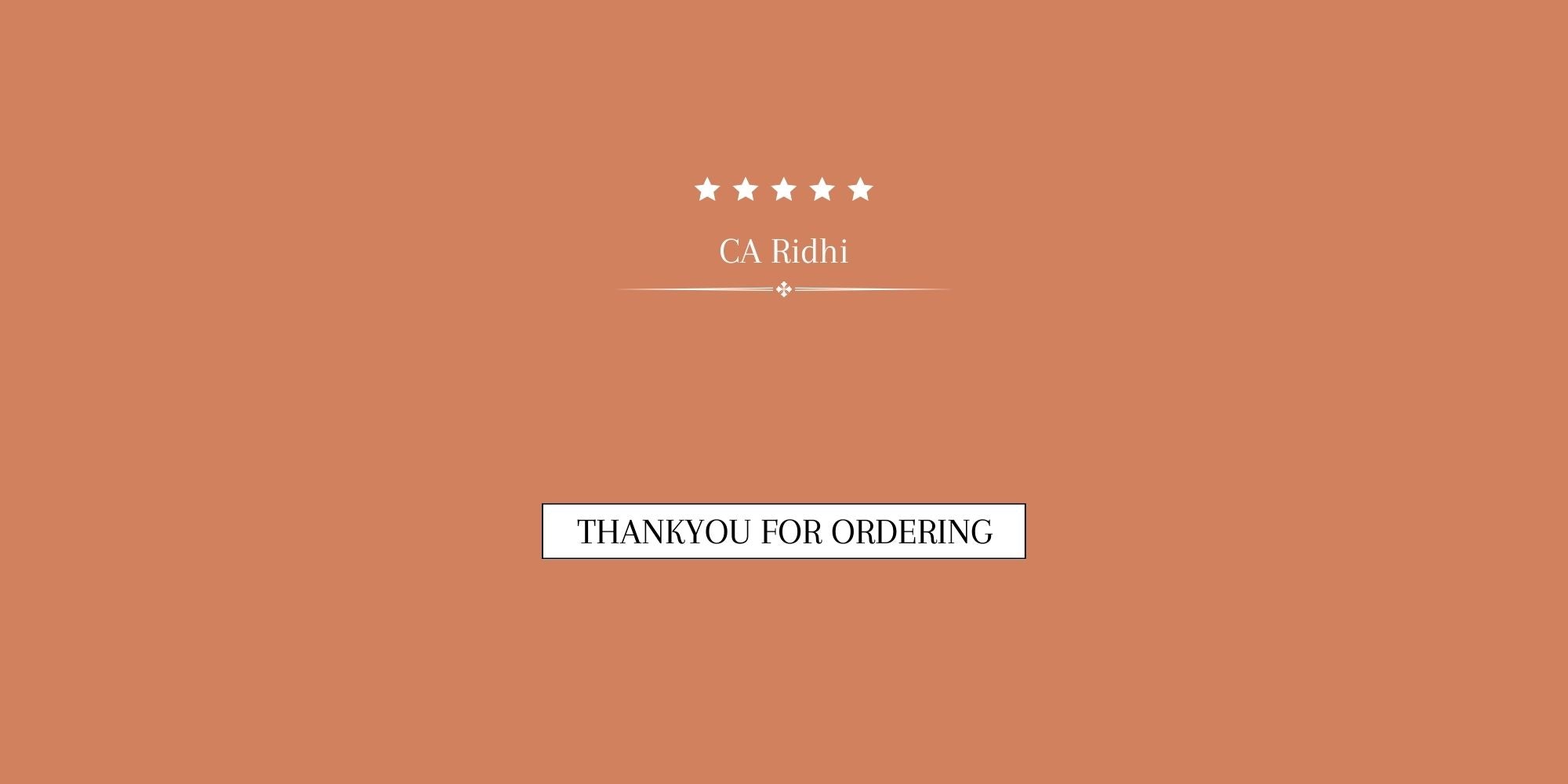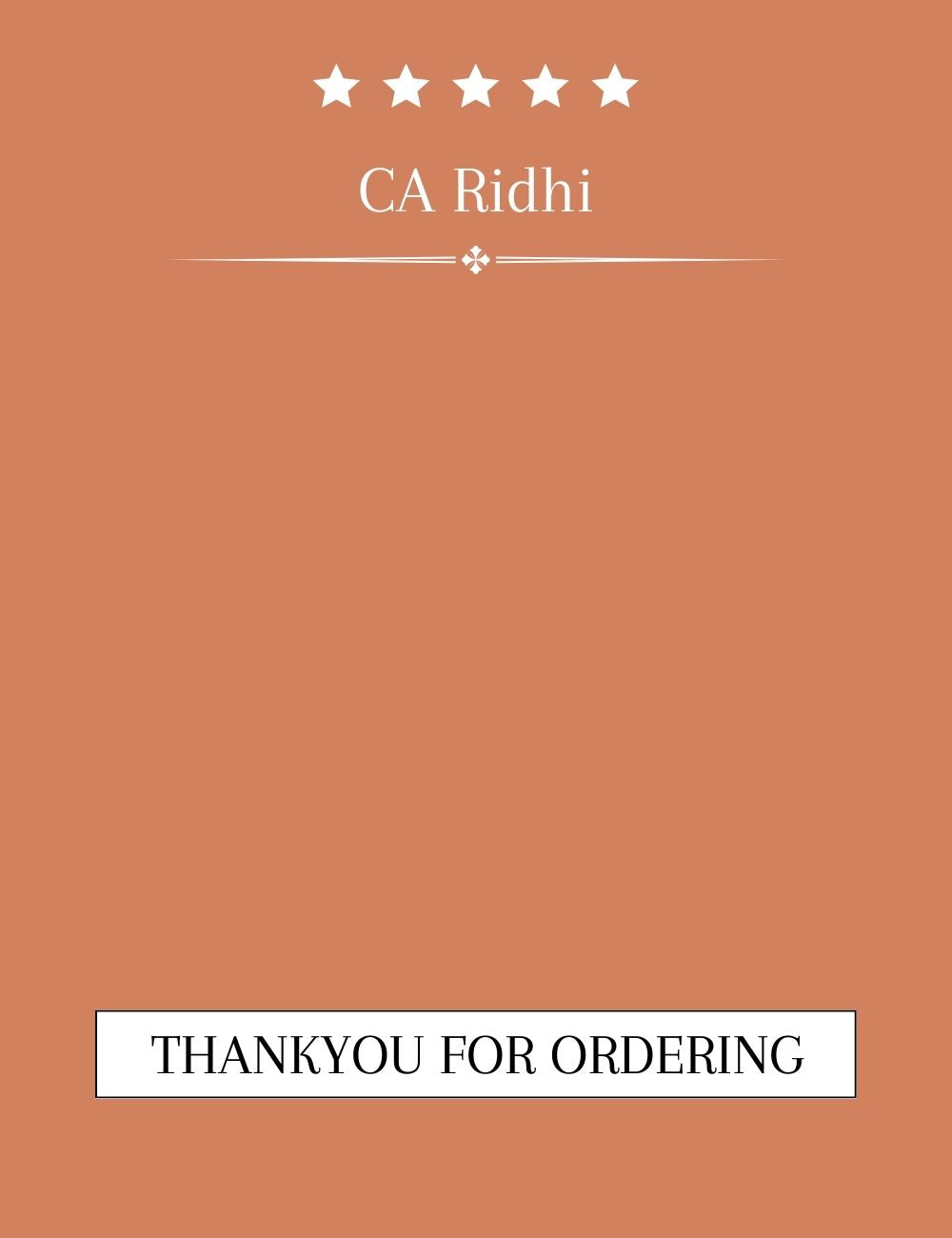 Want to try out our products?
E369, Kamla Nagar
near Dr Amar Kant clinic,
Petrol Pump Road, Agra, Uttar Pradesh, India
Pincode - 282005
Mon - Sat, 10am - 7pm
Sunday, Closed
Want to book a trial?
We are pleased to announce that we offer free trials online and offline on our products. To book a trial, get in touch with us here
Book an online trial now