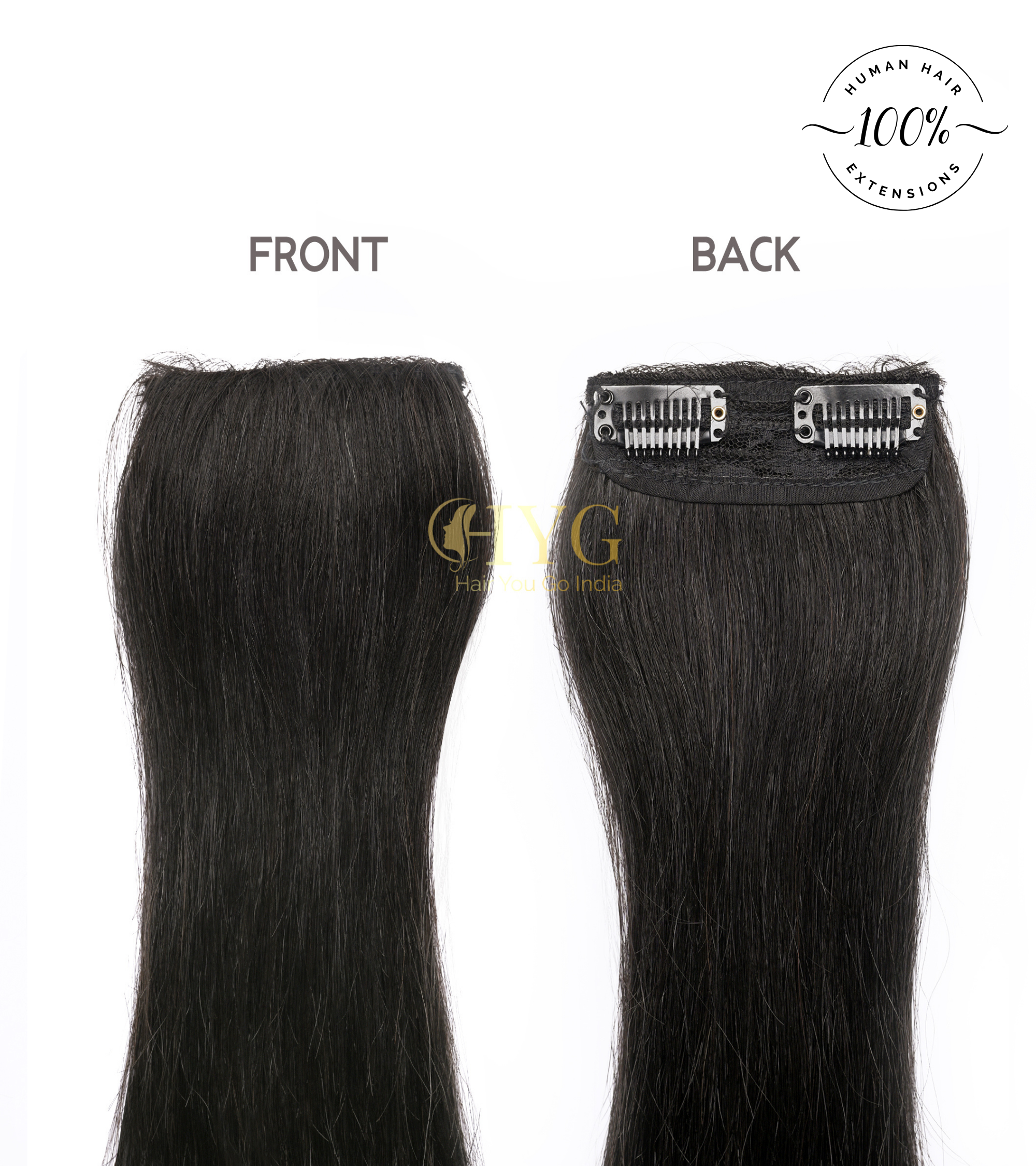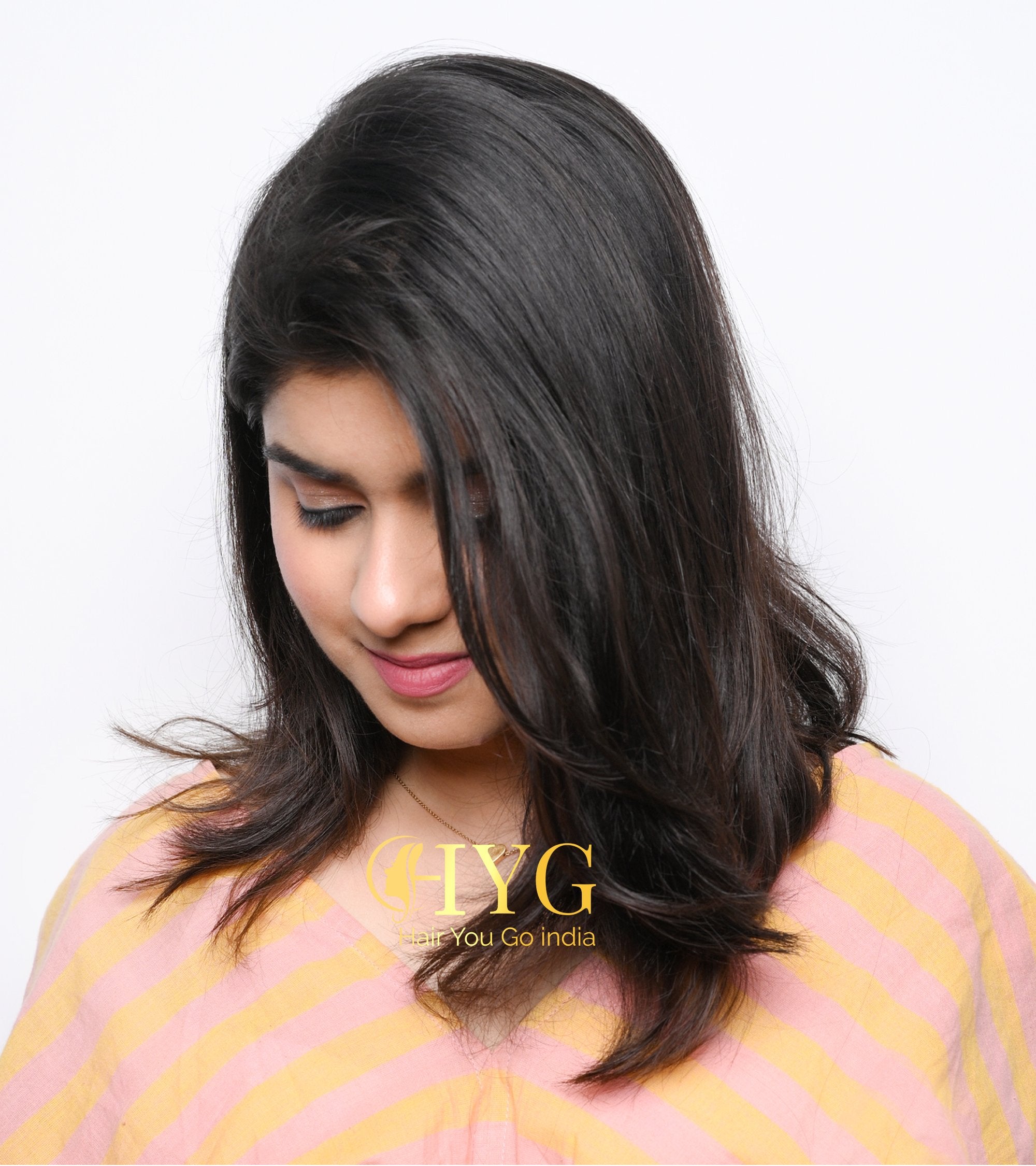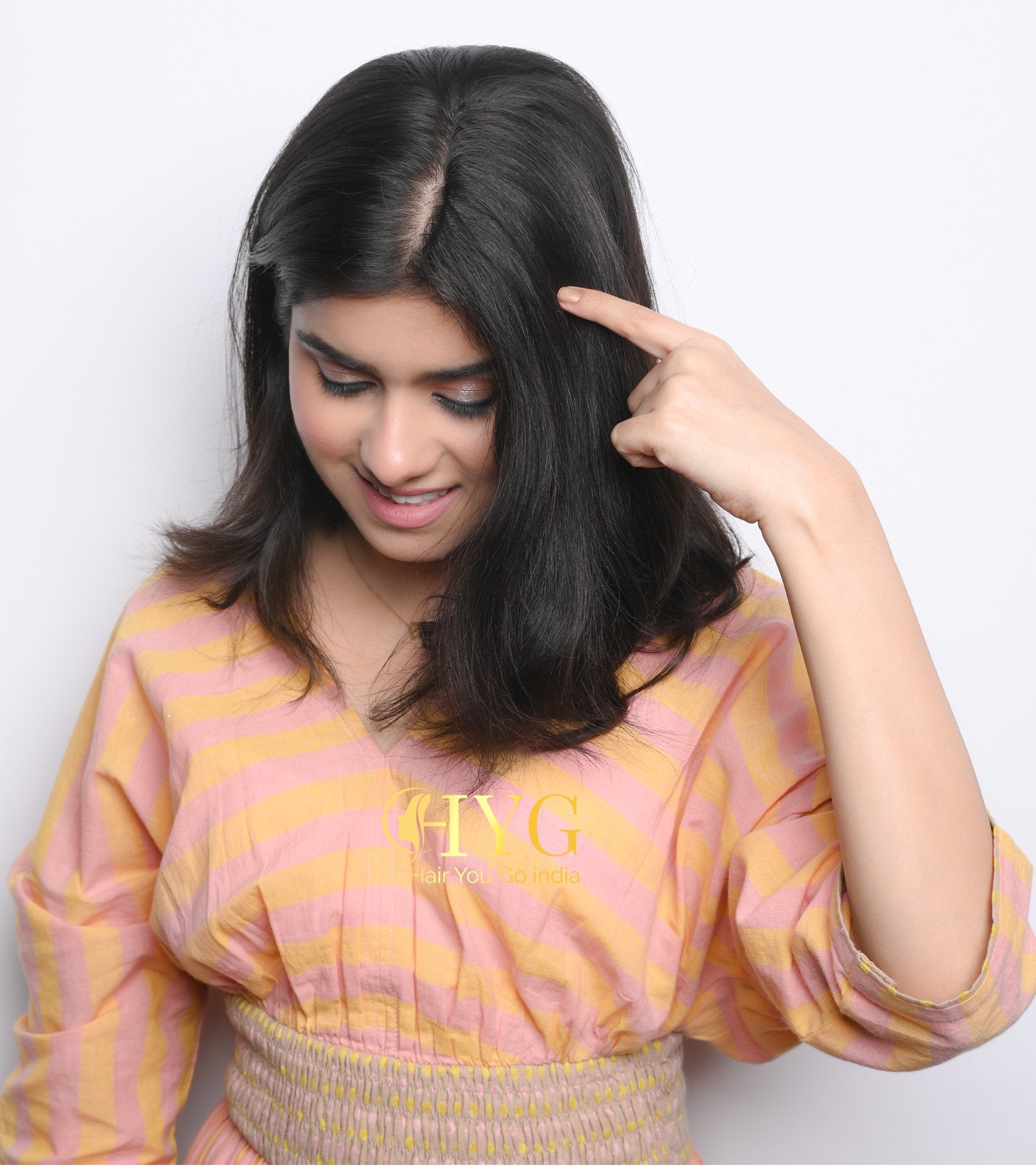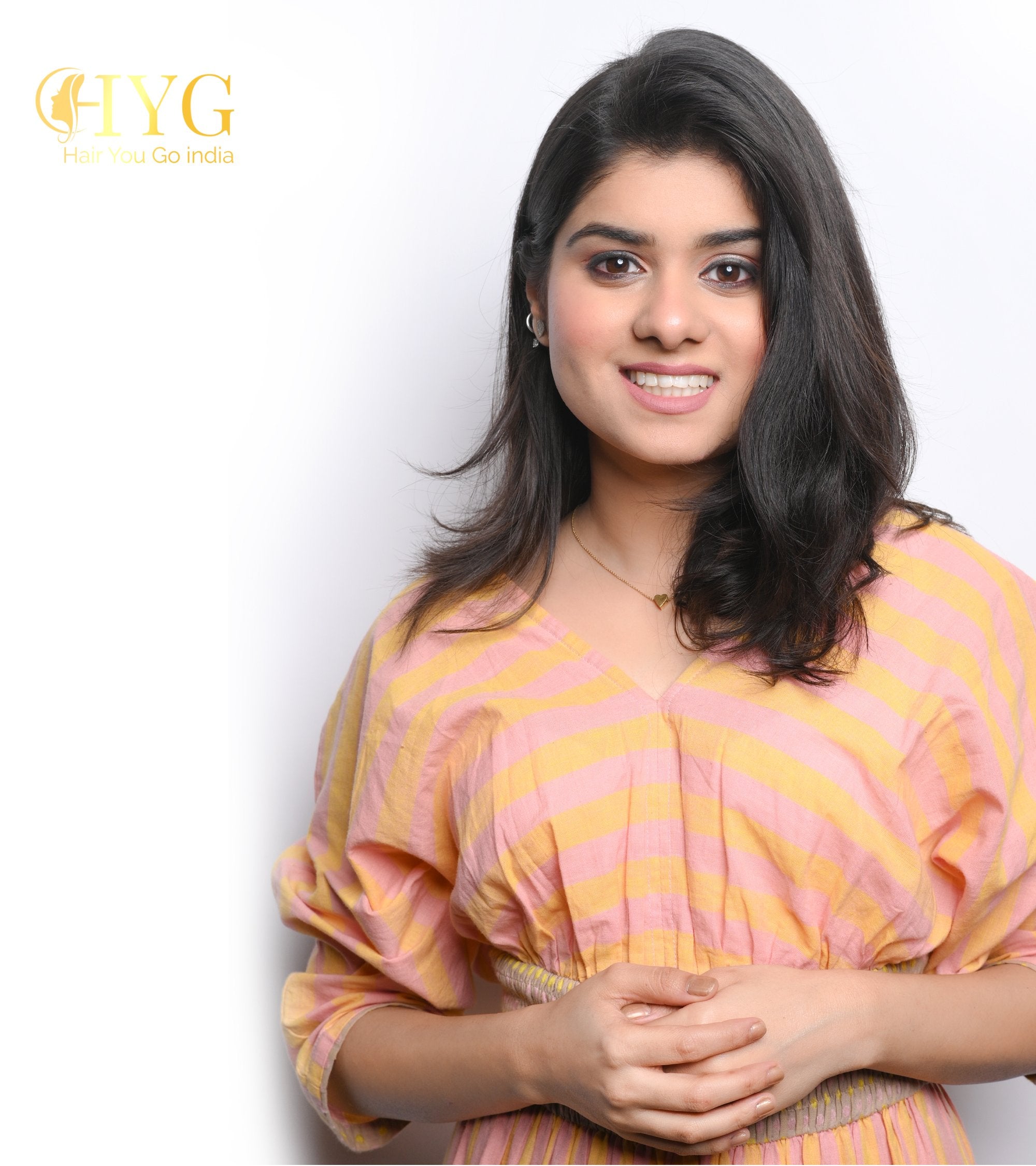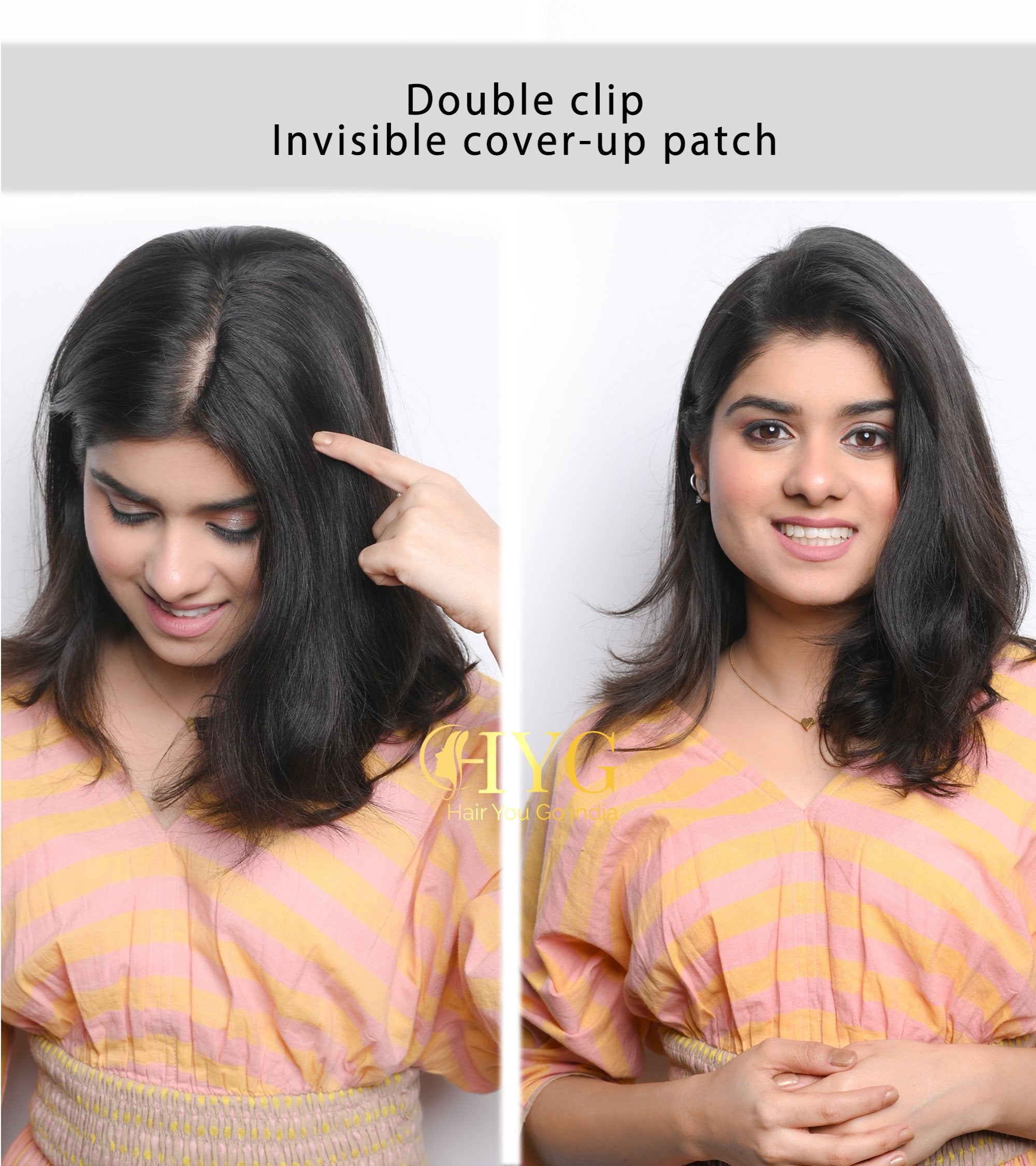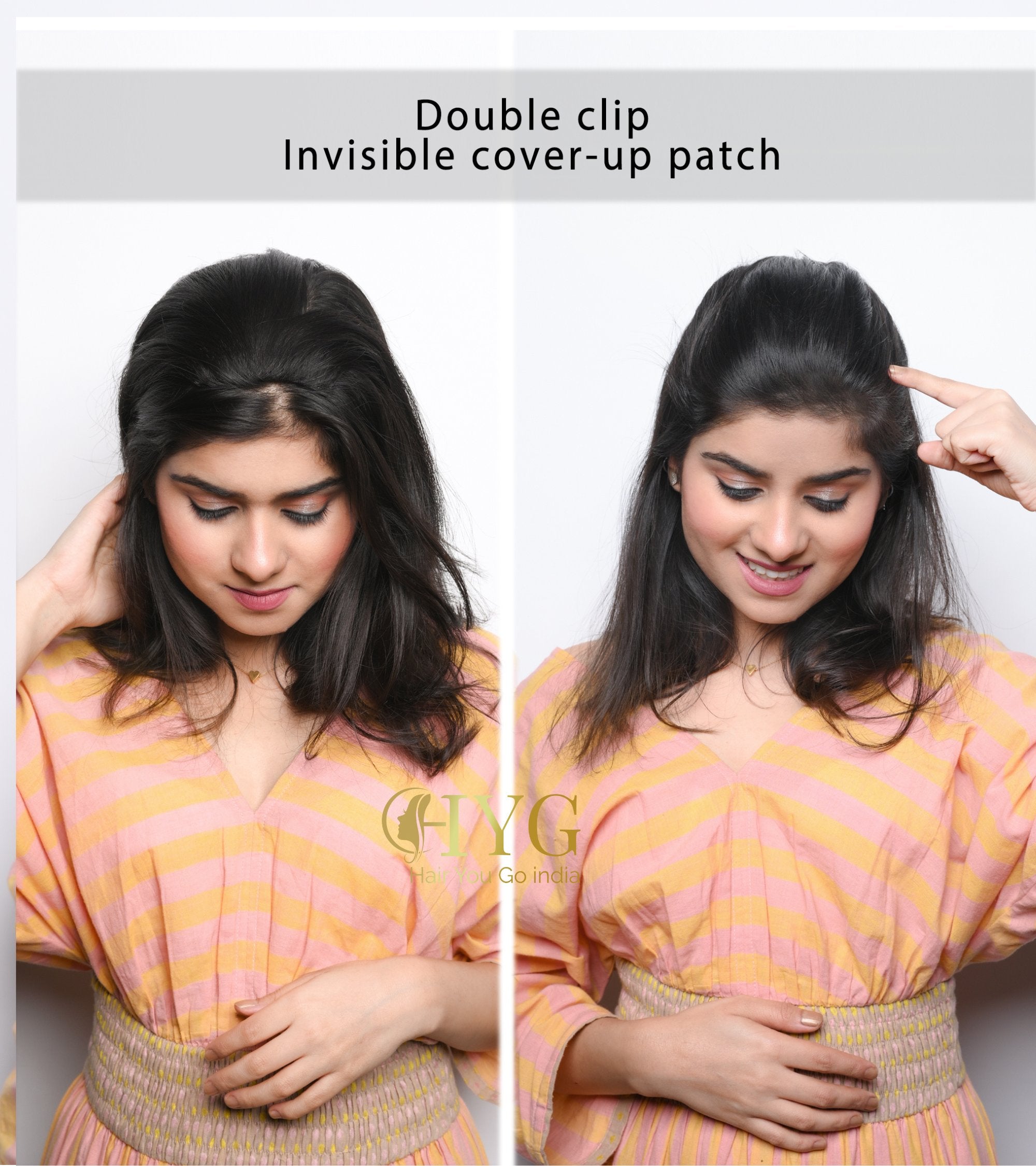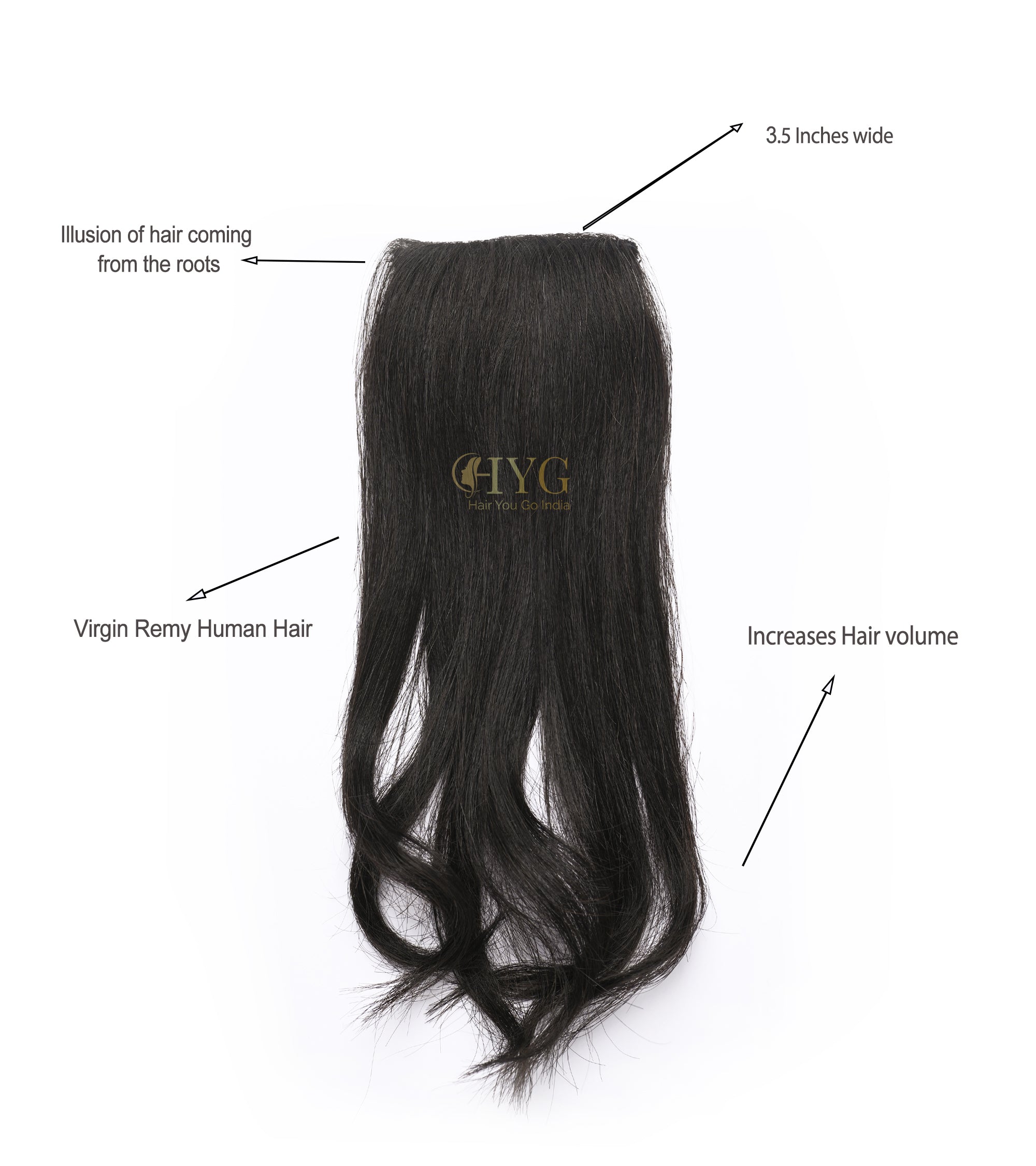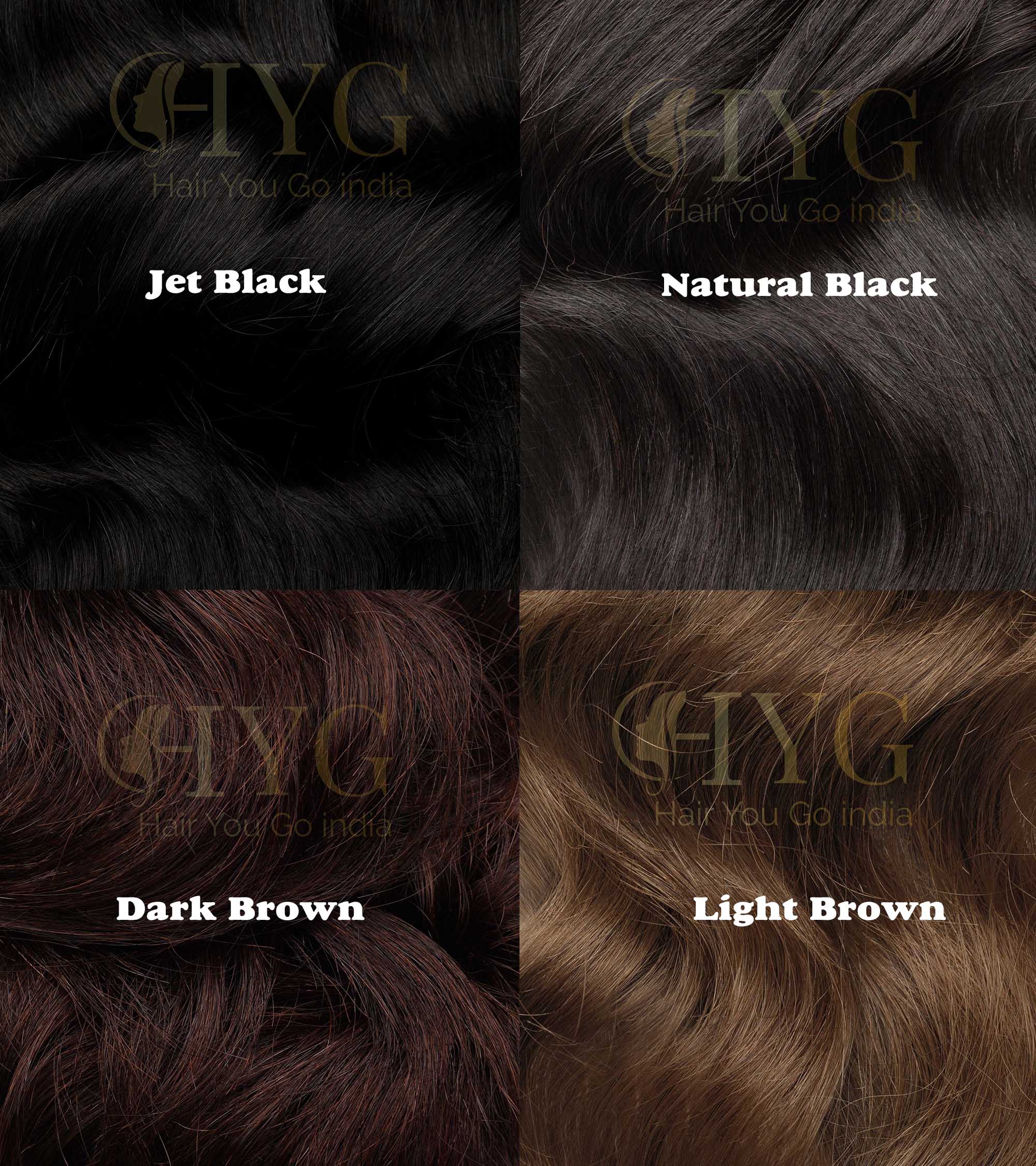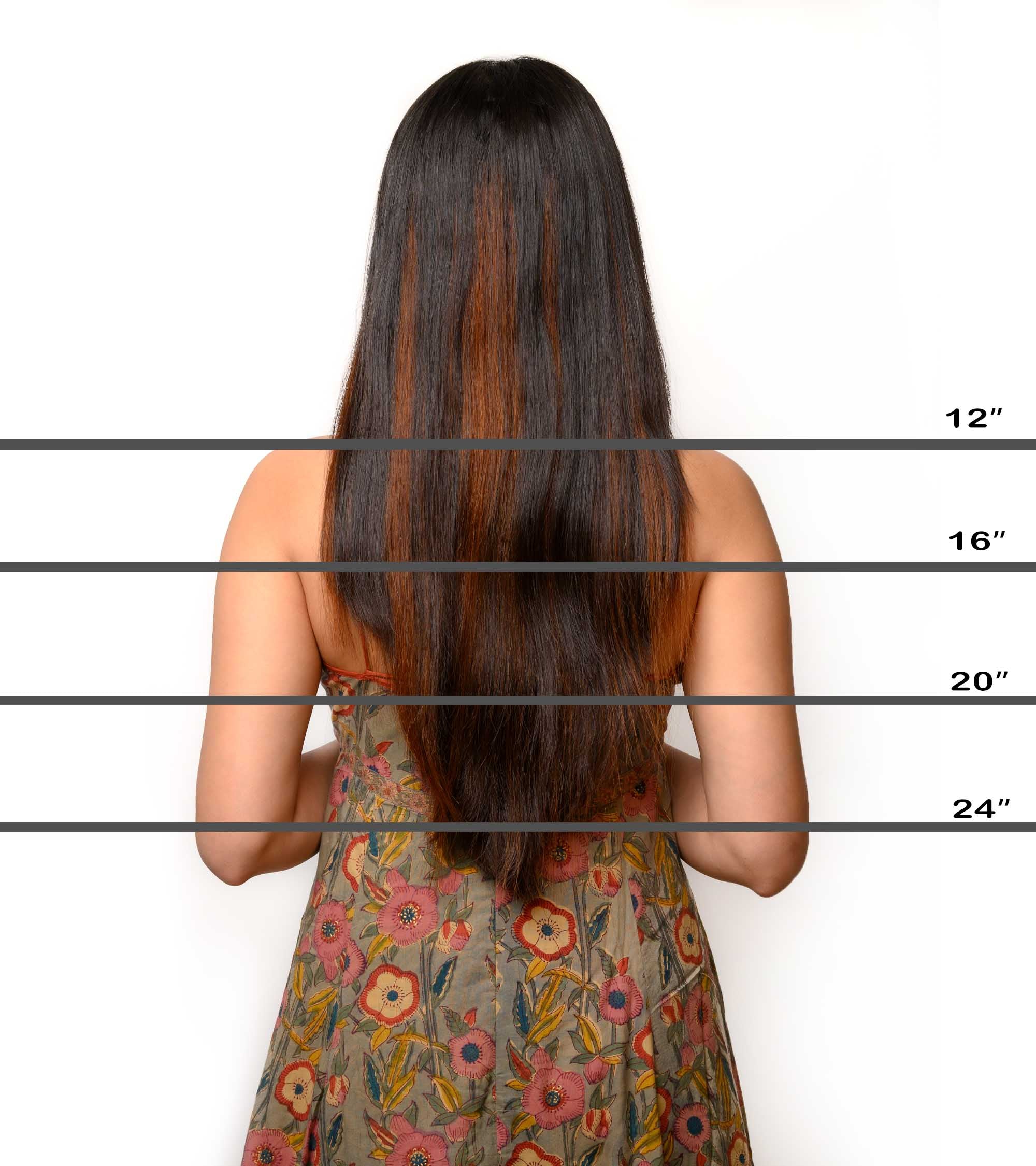 Invisible Cover-Up Patches (Two Clip)
Description
The Invisible Patch is a great product to increase your side volume, crown volume or cover-up your hair thinning. It is useful to make a puff on your crown hair or to add bounce to your hair. Our 2 Clip side patches have an invisible foundation making your hair look naturally bouncy and beautiful from the base itself.
Features
- Invisible Patches
- Illusion of hair coming from the roots
- 100% Virgin Remy Hair
- Lasts more than 3 years if maintained well
- Heat Resistant and can be recoloured
- Width is 3.5 inches
- Weight is 20 grams
Application
To be used on the crown area to make a puff or pony and can be added to any area of the hair to increase bounce and volume! Recommended for black hair.
Sizes (Inches)
12, 16, 20
Please Note:-
Product may vary from its imagery in terms of the colour due to lighting and photographic conditions.
Hair You Go offers 100% Real Human Hair Extensions. We have a range of products to help you our with less hair volume, baldness, or just style your hair with streaks and bangs.
Hair You Go is the one-stop solution for all your hair extension needs. Our aim is simple - To make everyone love their hairstyle.
Customizations
We offer customizations in length, colour or texture of your products. For customizations, just reach out to us on Whatsapp