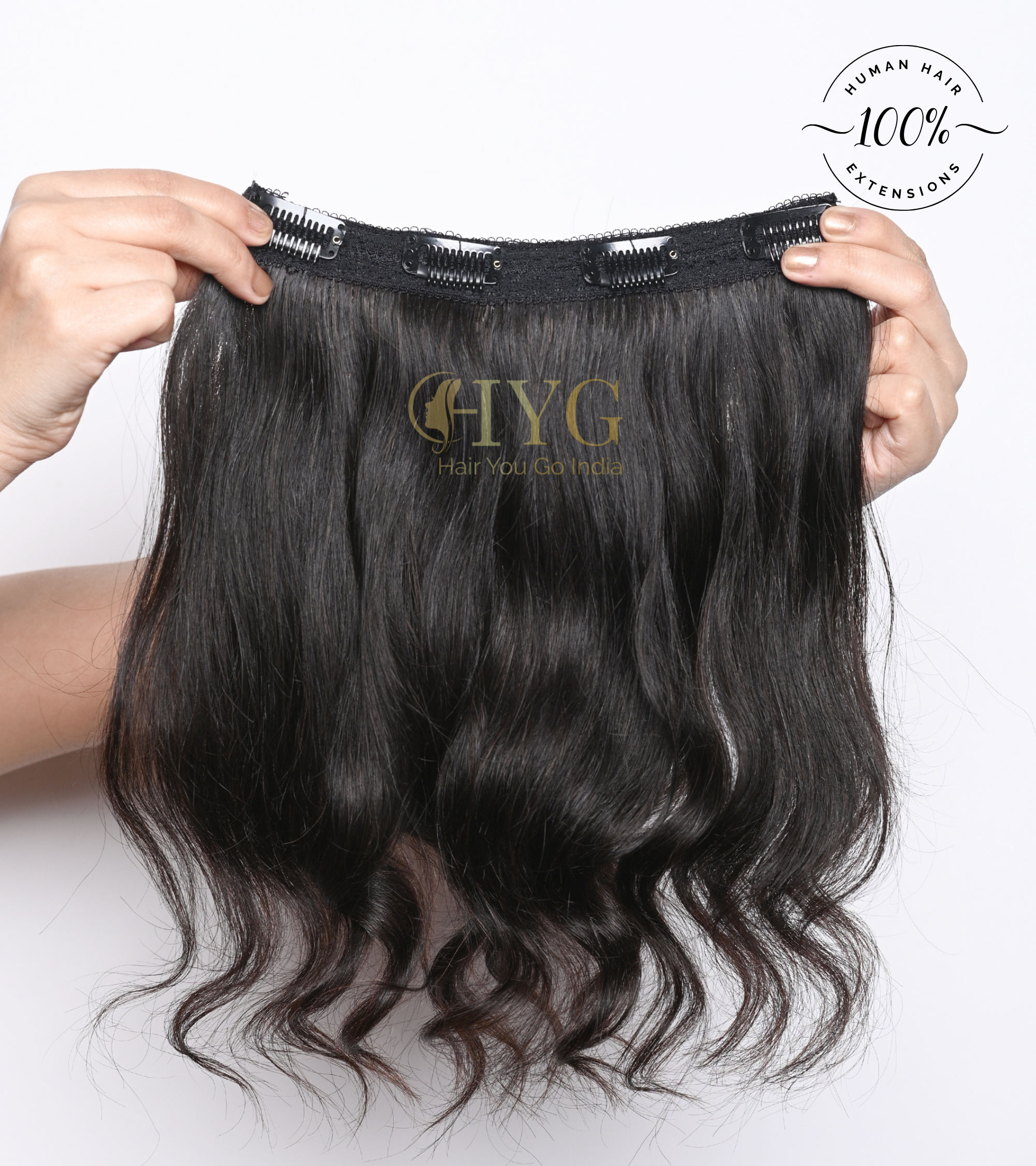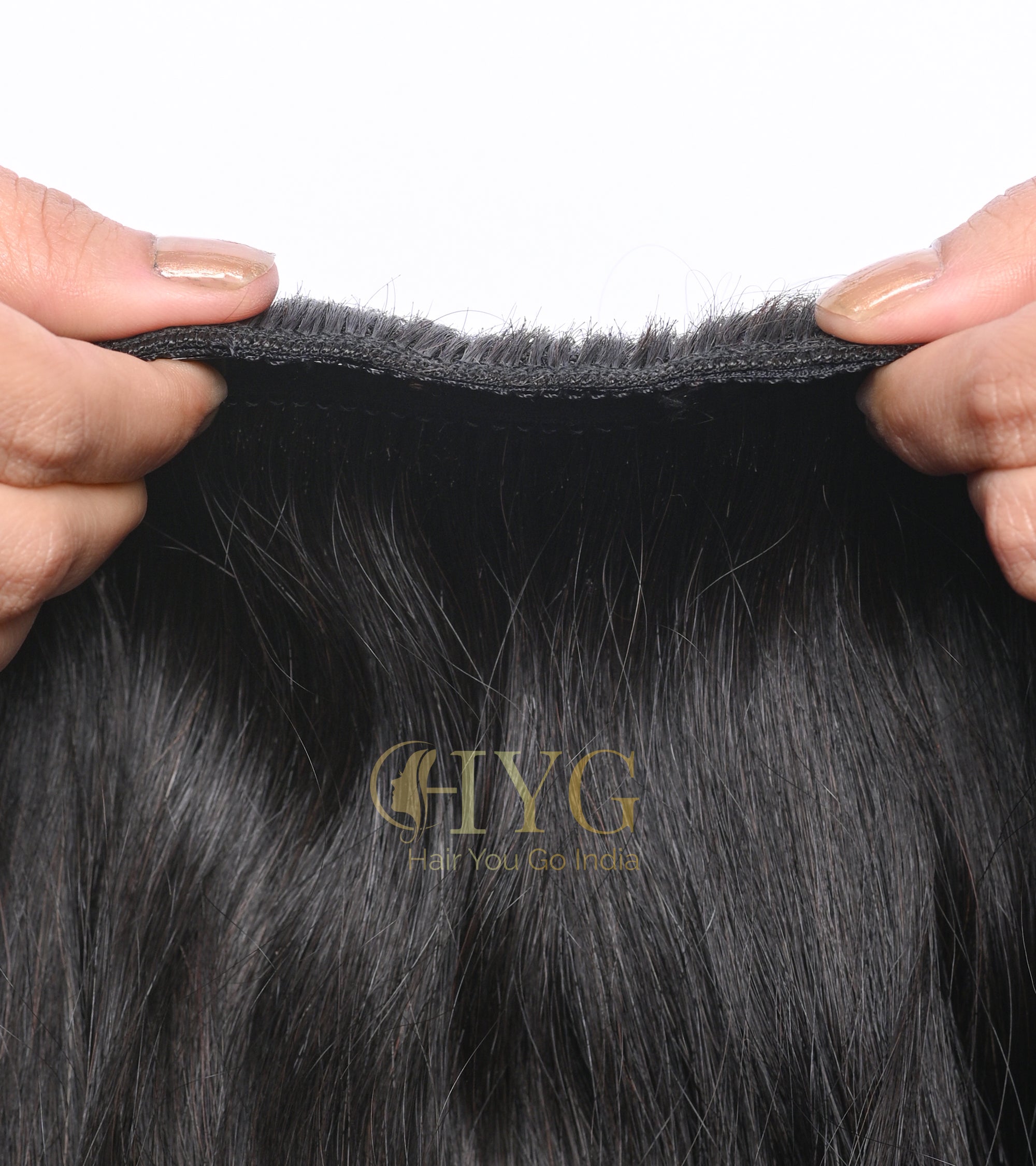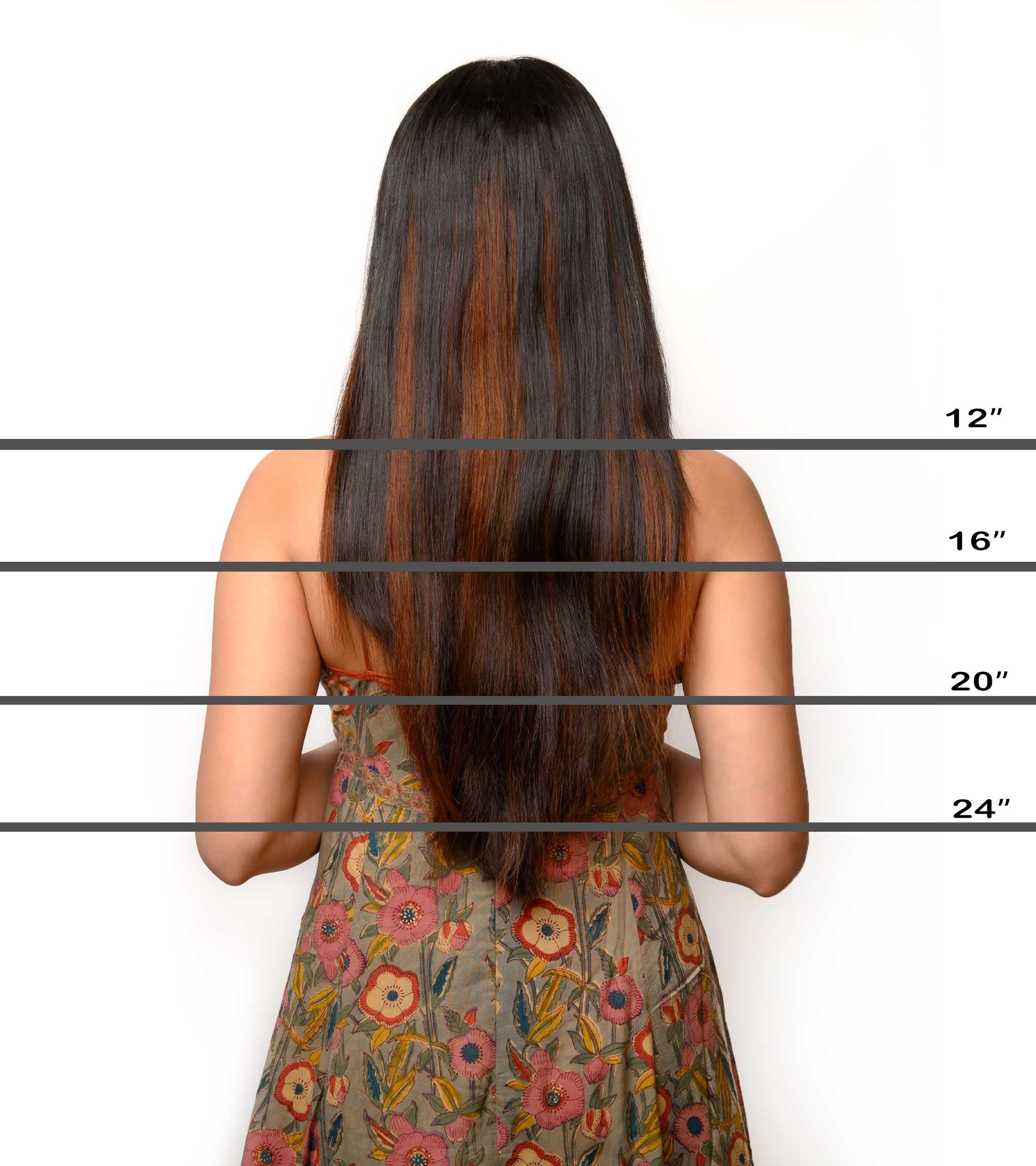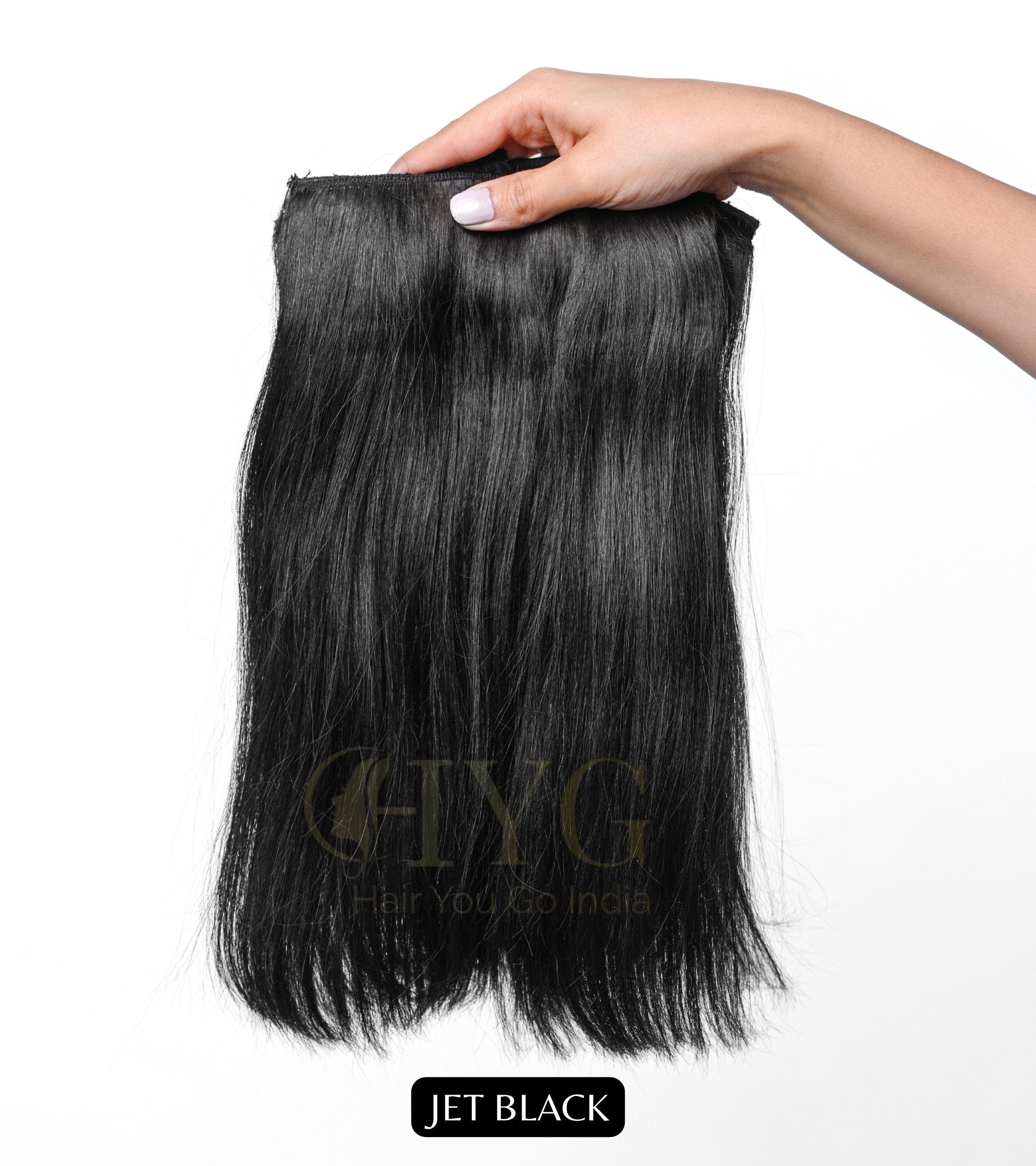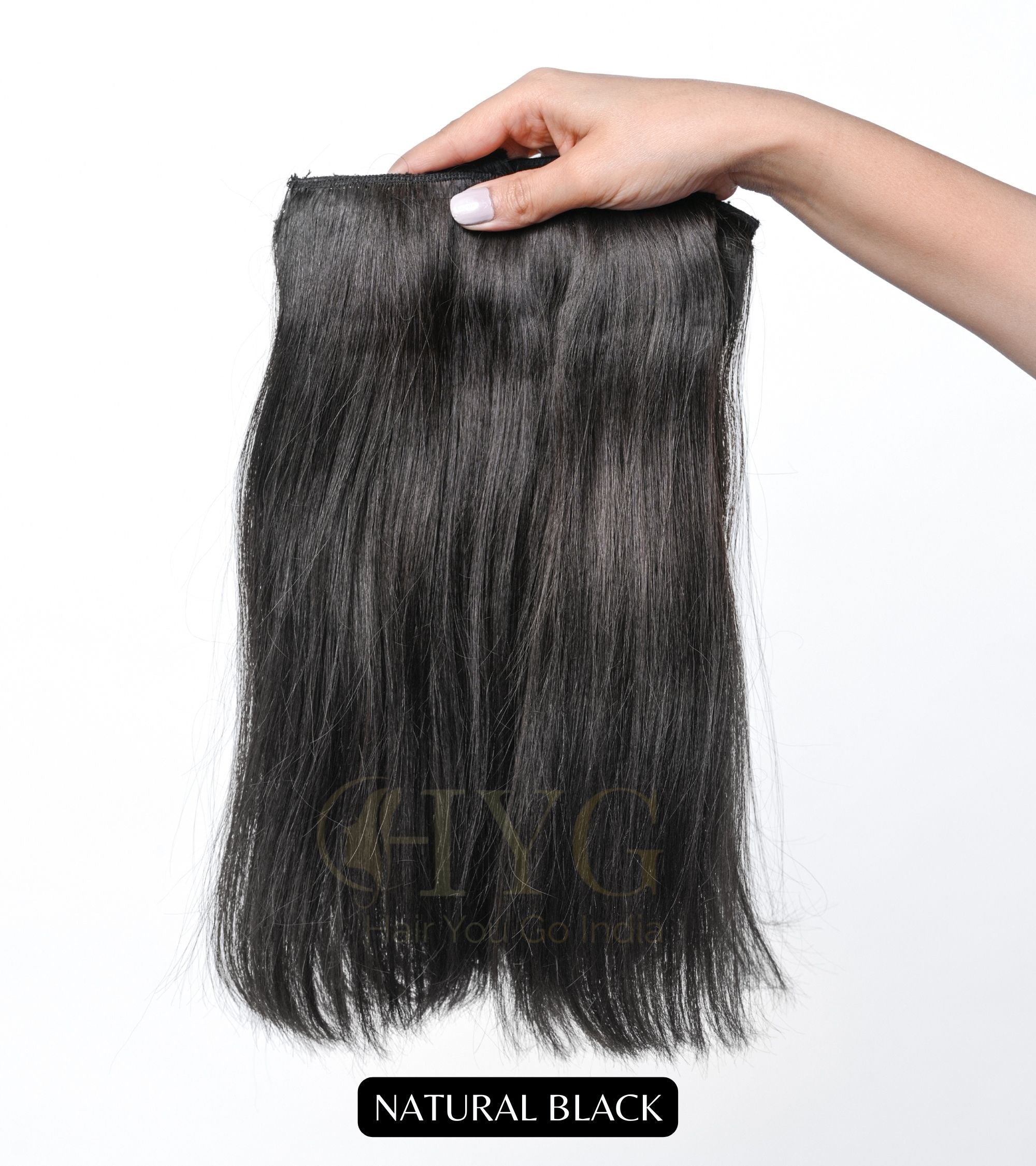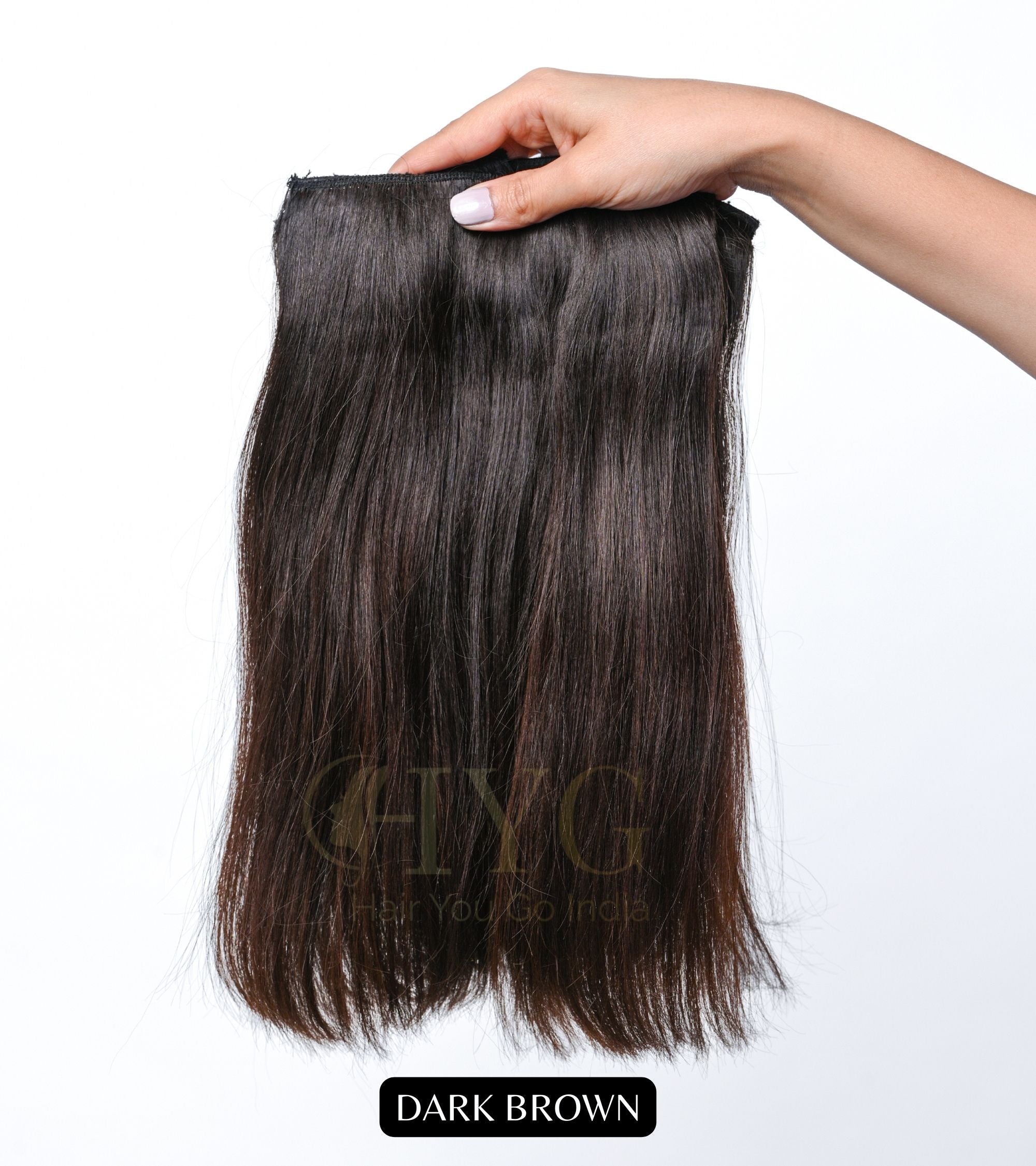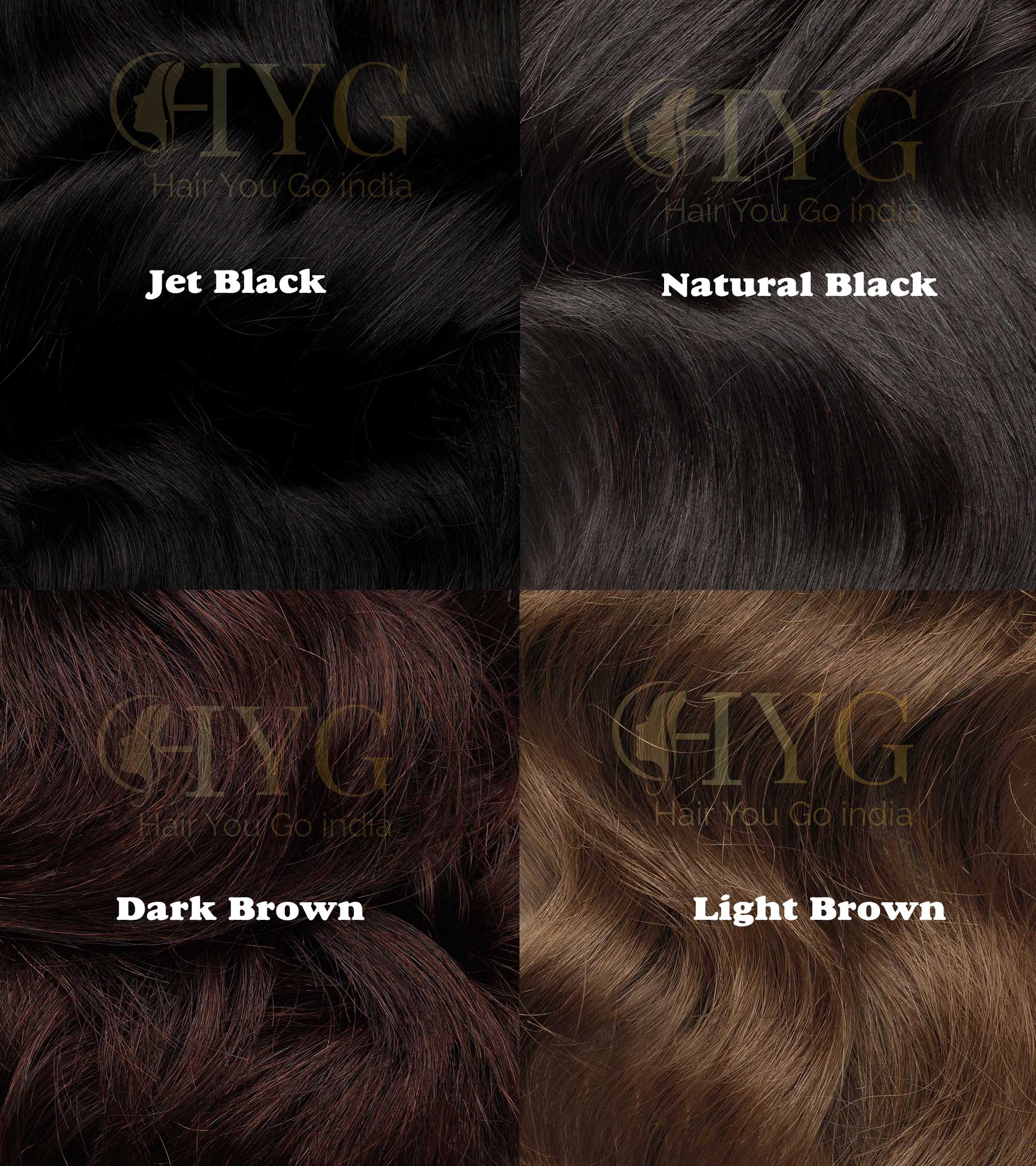 Seamless Mini Volumizer (Set of 1)
Description
Add volume to your hair with only four clips! Our seamlessly designed mini volumizer is easy to use and easy to carry!
Features
- Clip based design adds extra convenience
- 100% Virgin Remy Hair
- Lasts more than 3 years if maintained well
- Can be recoloured
- Weighs 60-75 grams depending on its length 
Application
Press the clips from the side to open the product and it's ready to use! Ps- Add to the area where volume is to be increased.
Sizes (inches)
12, 16, 20, 24
Please Note:-
Product may vary from its imagery in terms of the colour due to lighting and photographic conditions.
Hair You Go offers 100% Real Human Hair Extensions. We have a range of products to help you our with less hair volume, baldness, or just style your hair with streaks and bangs.
Hair You Go is the one-stop solution for all your hair extension needs. Our aim is simple - To make everyone love their hairstyle.
Customizations
We offer customizations in length, colour or texture of your products. For customizations, just reach out to us on Whatsapp